Save $300 on the Wolf Warrior X Pro. Limited Stock Available.
Ships Out From Late August - Early September

When you spend such a significant amount of money, you want the best support. Although we are not a big company, our team is extremely dedicated to every single rider. Send a message through our 24/7 live chat on the bottom right bubble of our website, someone will always be around to help you. Try it!

With us, you never have to wait 4 to 6 weeks to get your scooter. If it is in stock, we will conduct quality checks within 1-2 business days and shipping takes between 2 to 4 business days, depending on UPS. Get your scooter within a week or so.
For the Wolf Warrior X, it starts shipping from June, on a first reserve, first serve basis. The earlier you reserve, the earlier you will receive the Warrior X.
Shipping is free for scooter orders within the United States.

We work with Affirm and Katapult to provide financing options to ease your burden. (Applicable within US Only)

If you would like to do split payments instead, do chat with us and our customer service team will be happy to guide you through the process.
Everything you want on the Wolf Warrior, packed into a slim body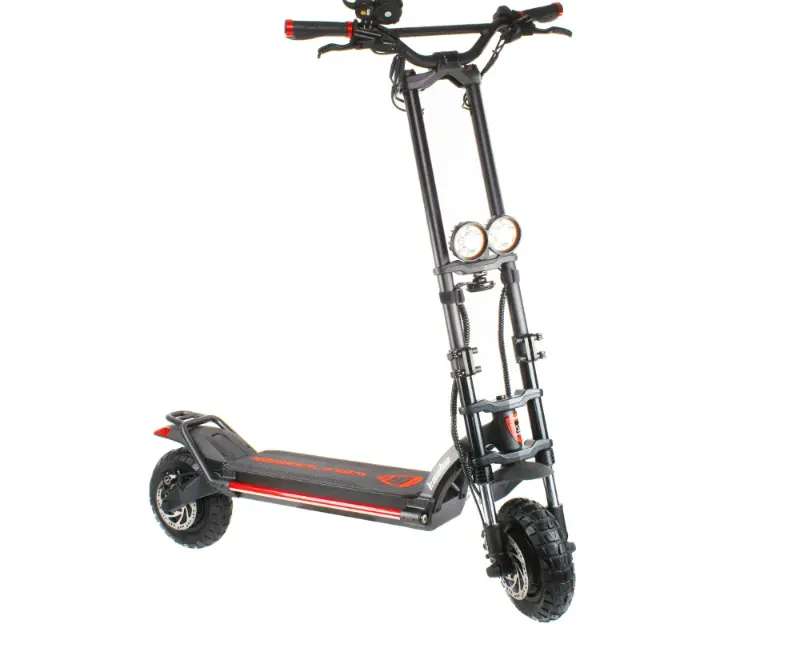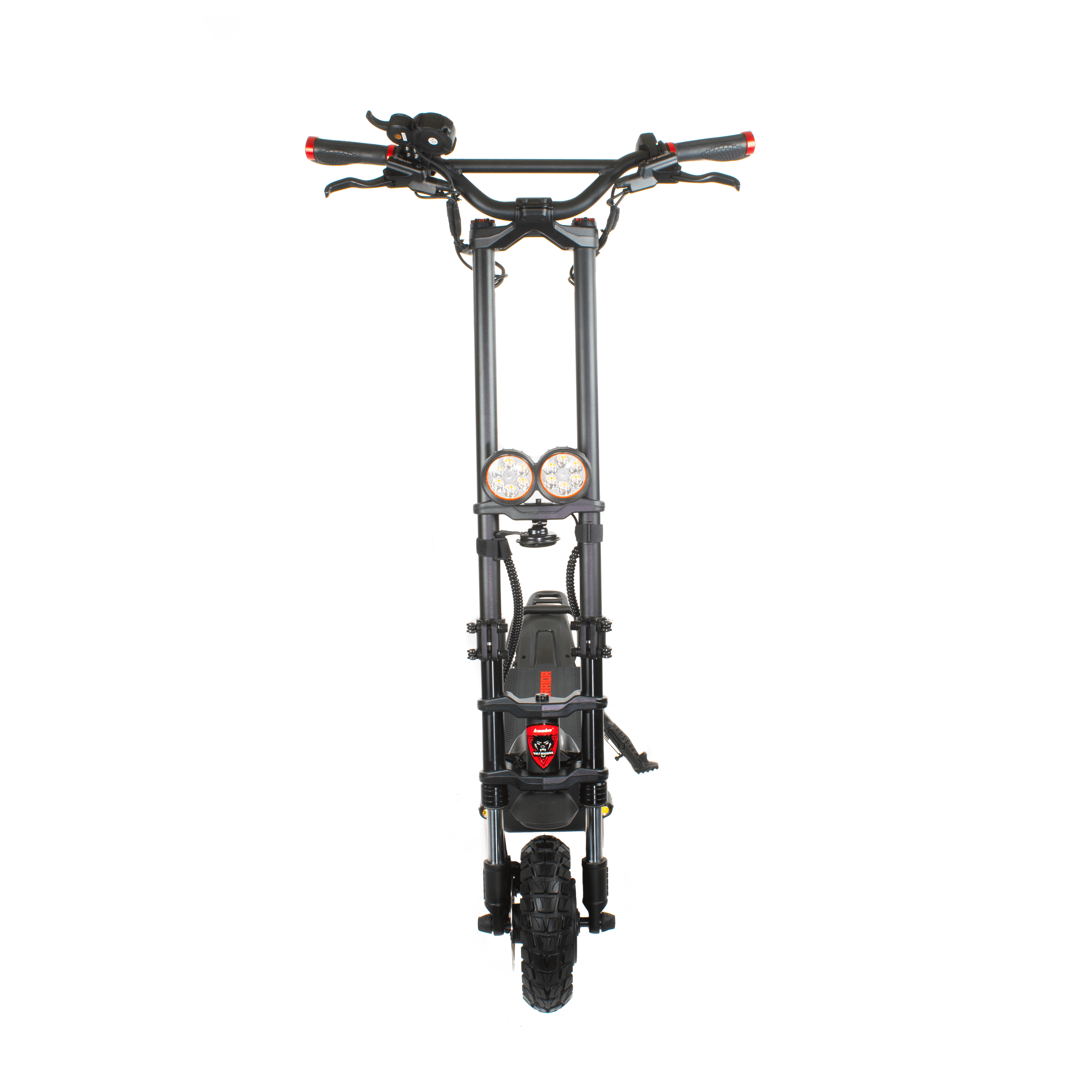 The Wolf Warrior X is packed with dual 1100 watt motors and a Samsung 60V 28Ah battery. It may look demure beside the famed Wolf Warrior, but this electric scooter is packed some serious speed and range.
Smaller frame but packs a big bite
While the Wolf Warrior X is the newest addition in the Wolf family, it certainly does not compromise on build.
The Wolf Warrior X use a similar majestic frame shape as the King and Warrior 11+.
With the signature Wolf dual stem build, the Wolf Warrior X provides a zero wobble riding experience.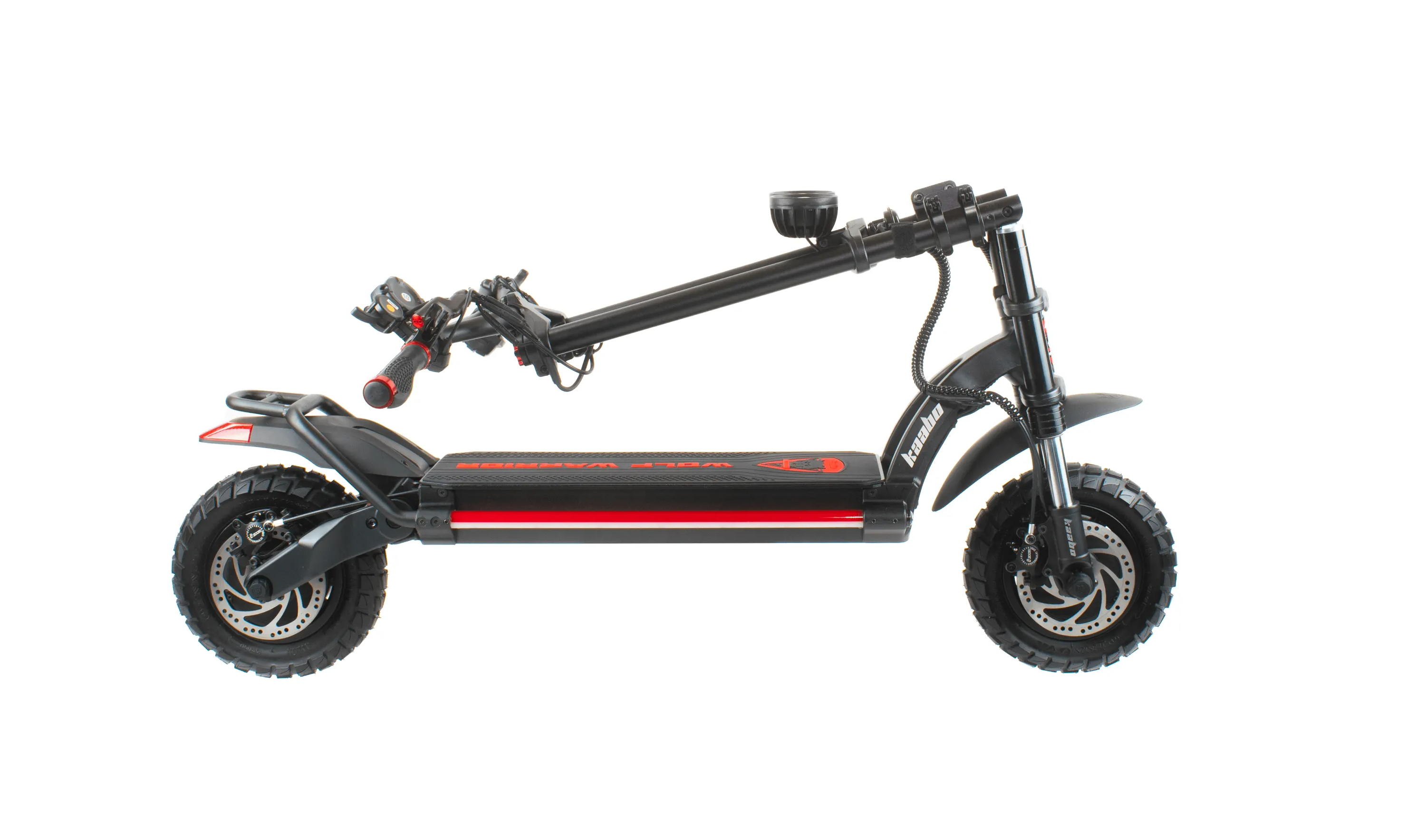 Finally, a Wolf that is sedan friendly
Much easier to fold and fit into an average sized trunk. No more figuring out how to fold the Wolf properly, the new folding mechanism is intuitive and simple.
Access the turn signals, hazard lights, light and horn all in one place.
Xpand Your Braking Confidence
Equipped with both front and rear hydraulic disc brakes as well as electronic anti-lock braking systems (eABS), you feel much safer and in control when braking at high speed.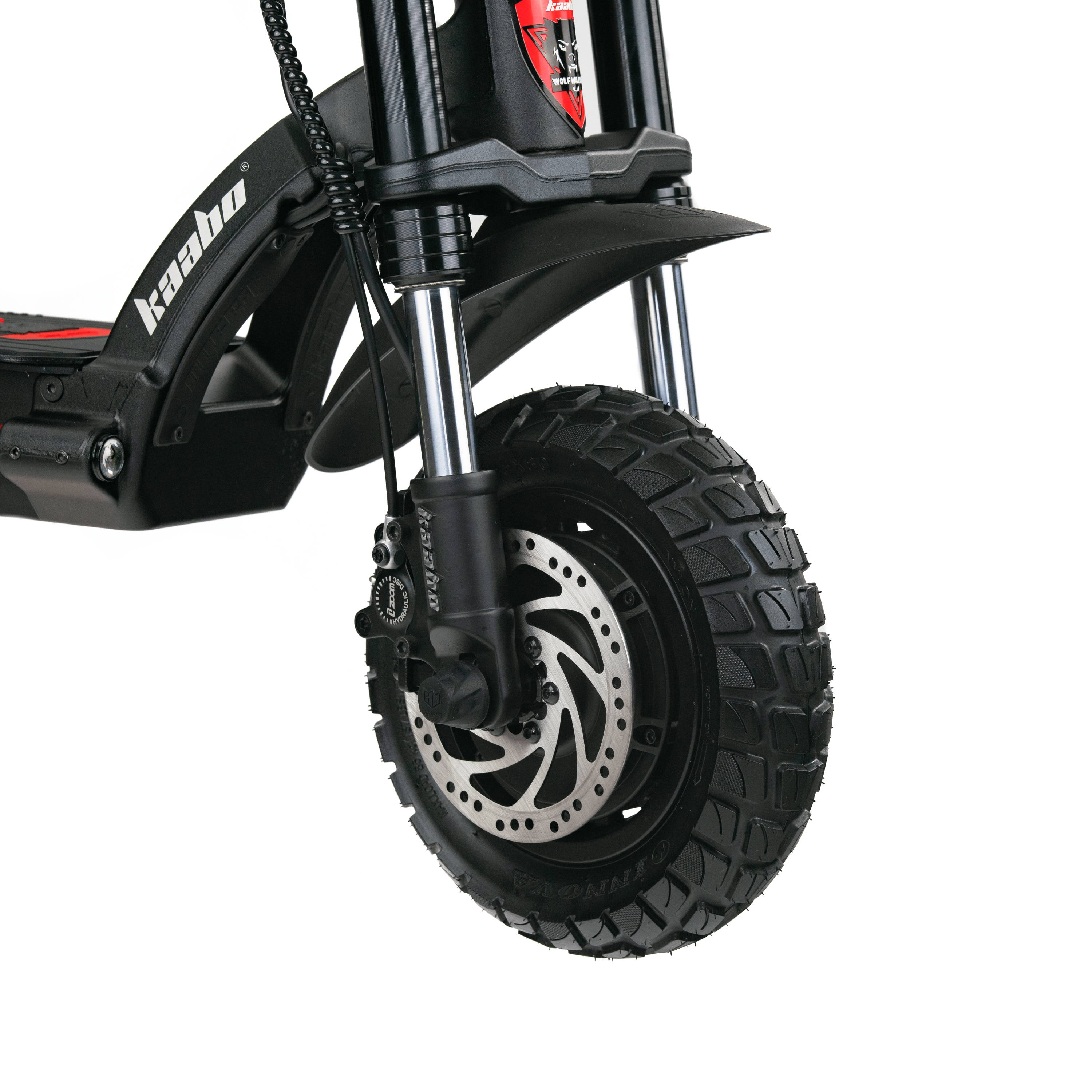 Hydraulic Shock Absorbers
Off-roading has always been a reason why most riders choose to go with the Wolf series. The Wolf Warrior X is not an exception.
The Same Awesome EY3 Display
The famous green backlit LCD screen helps you read better under direct sunlight. More clicky all-around and provides a better water resistant protection to the internal circuit board.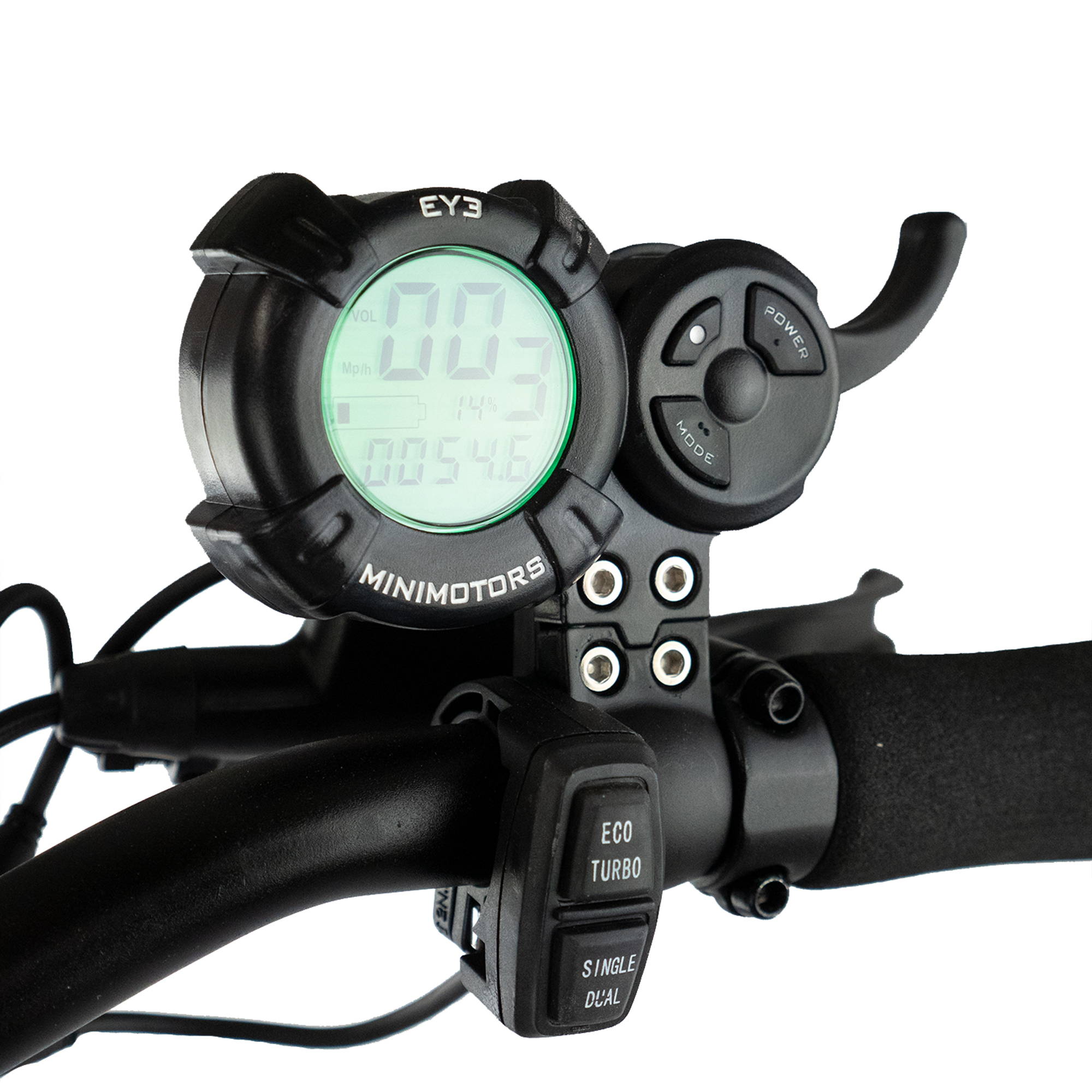 Deck Built For A Comfortable Ride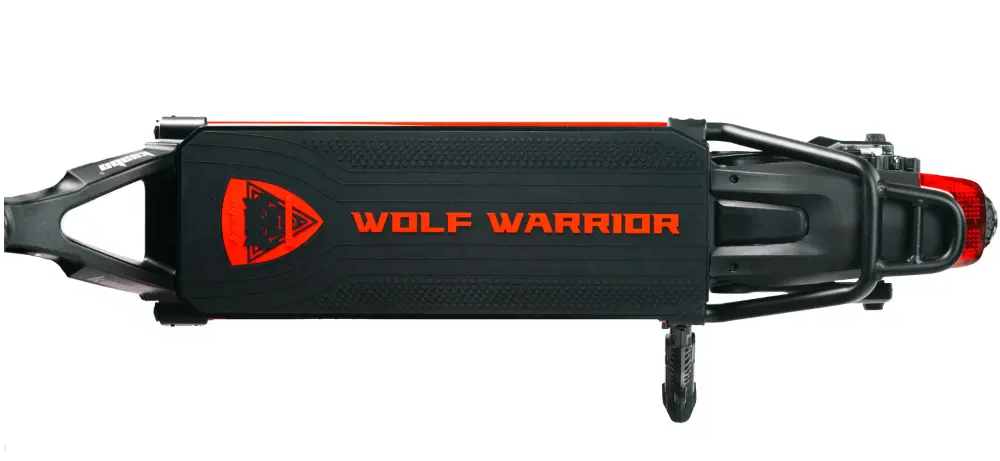 While the deck is not as wide as the Wolf Warrior 11+ or the Wolf King, the Wolf Warrior X is just a little less wide at around 8.3in and still able to provide more than enough room for both of your feet. Not to mention, the extremely glorious sigil and wolf warrior branding on the deck just makes it much sleeker.
Bright lights all around have always been a feature that can only be achieved through complex wiring and modifications. Now, it comes built in and fully adjustable through a phone app. Choose the color that best reflects your personality.
Unlike the Wolf's bigger brothers, the Wolf Warrior X has a new quick folding design that allows this dual stem scooter folding to be done like never before. Imagine Mantis Pro SE double clamp, times two.
The highly demanded and important feature that everybody has been asking for: Turn signals and hazard lights. You can finally signal your intentions on the road.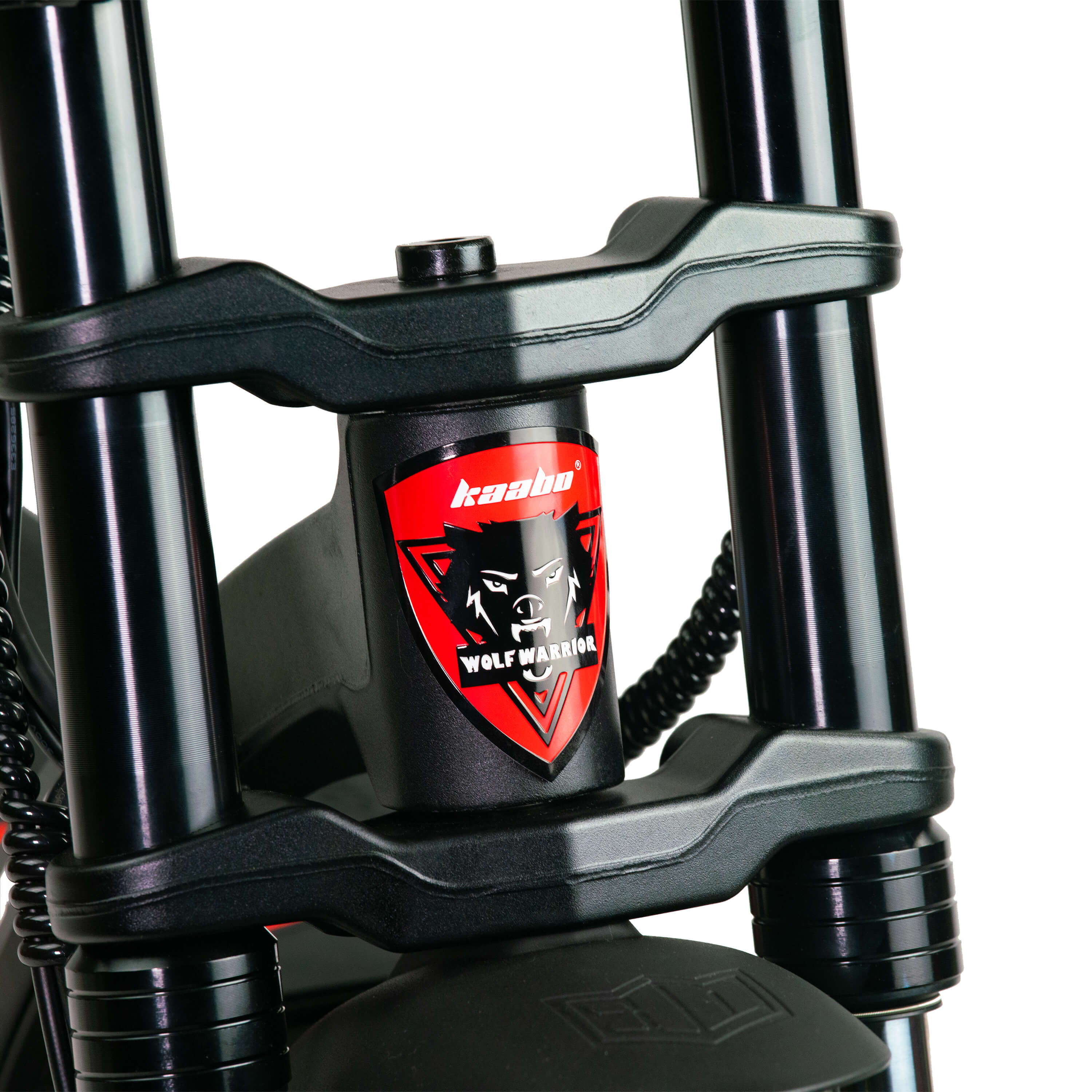 Fast Charger & Other Recommended Accessories
The Wolf Warrior X can be charged using 1 x fast charger and 1 standard charger, cutting down the charging time by more than half.
Here are the recommended add-ons for the
Wolf Warrior X:
Fast Charger
Off-road Tires
Wolf Warrior X Pro vs The Warrior 11+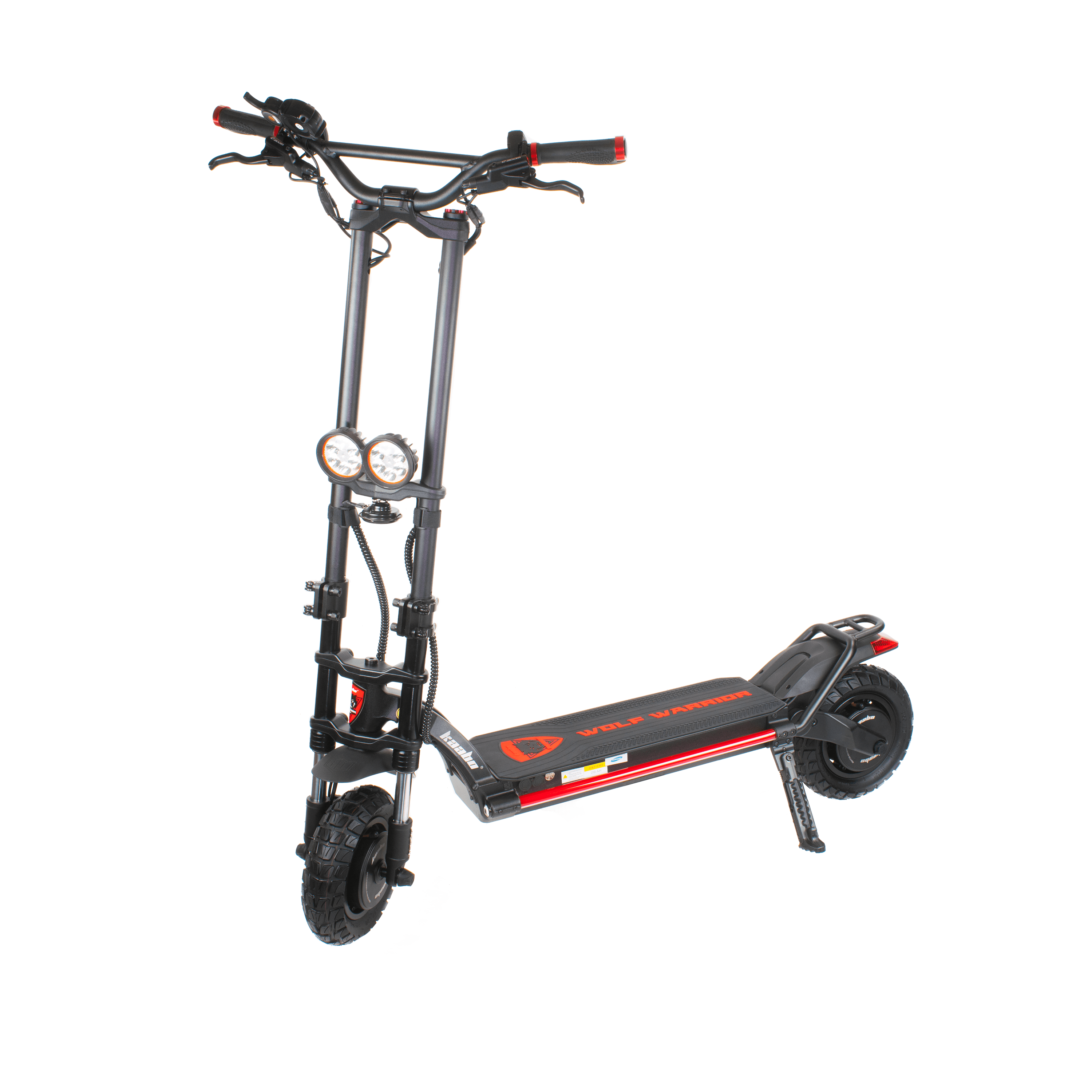 Dual 1100W Motors

Up to 43mph

60V 28 AH Battery

Wide Deck

Price: $1995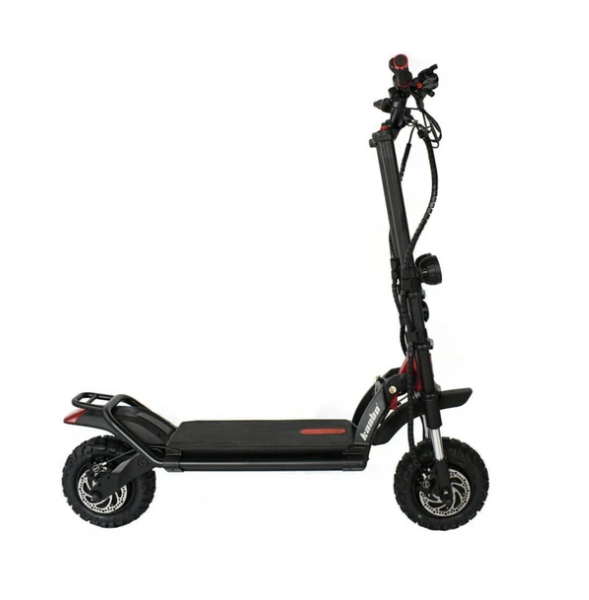 Dual 1200W Motors

Up to 50mph

60V 35 AH battery

Wider Deck

Price: $2799
Dimensions Of The Wolf Warrior X Pro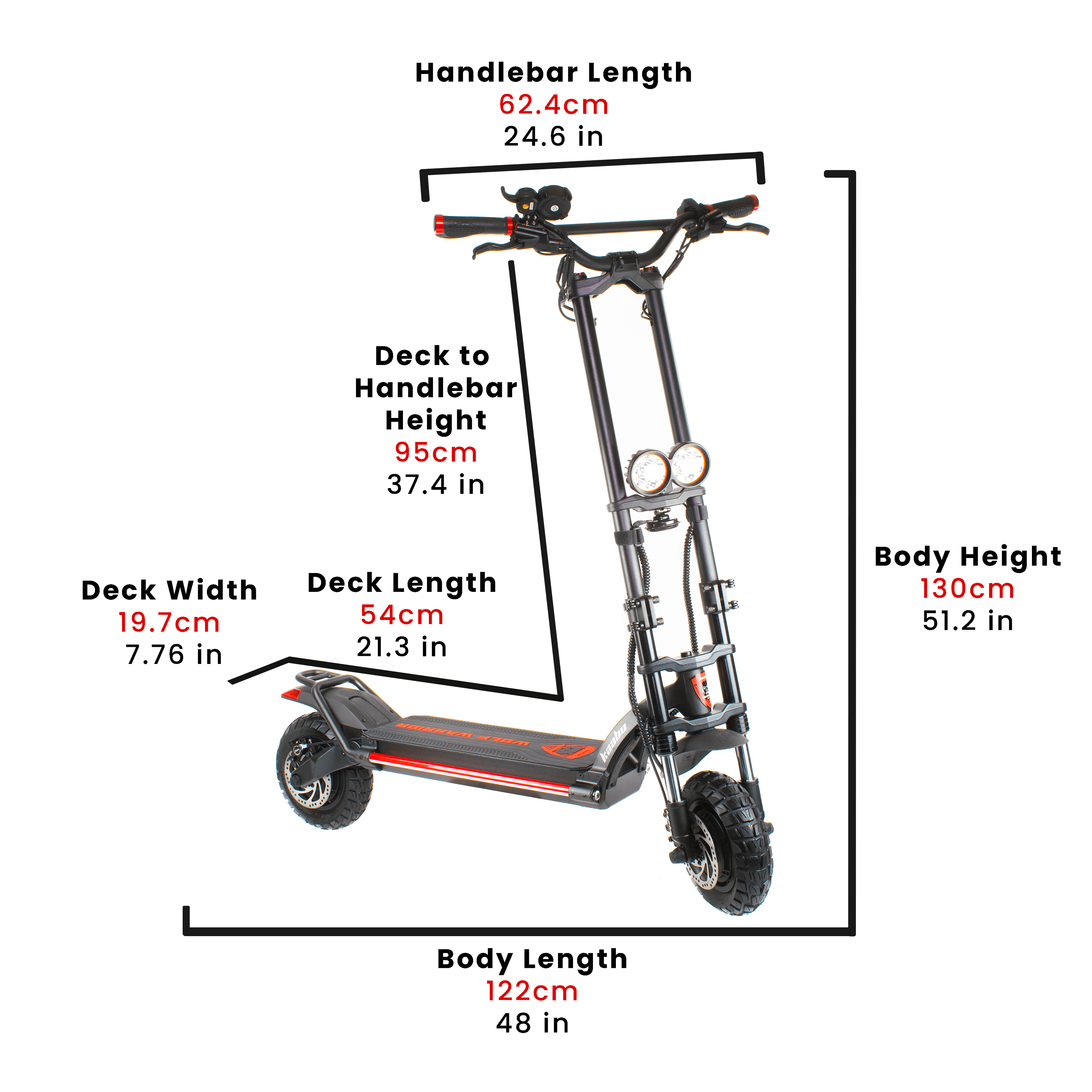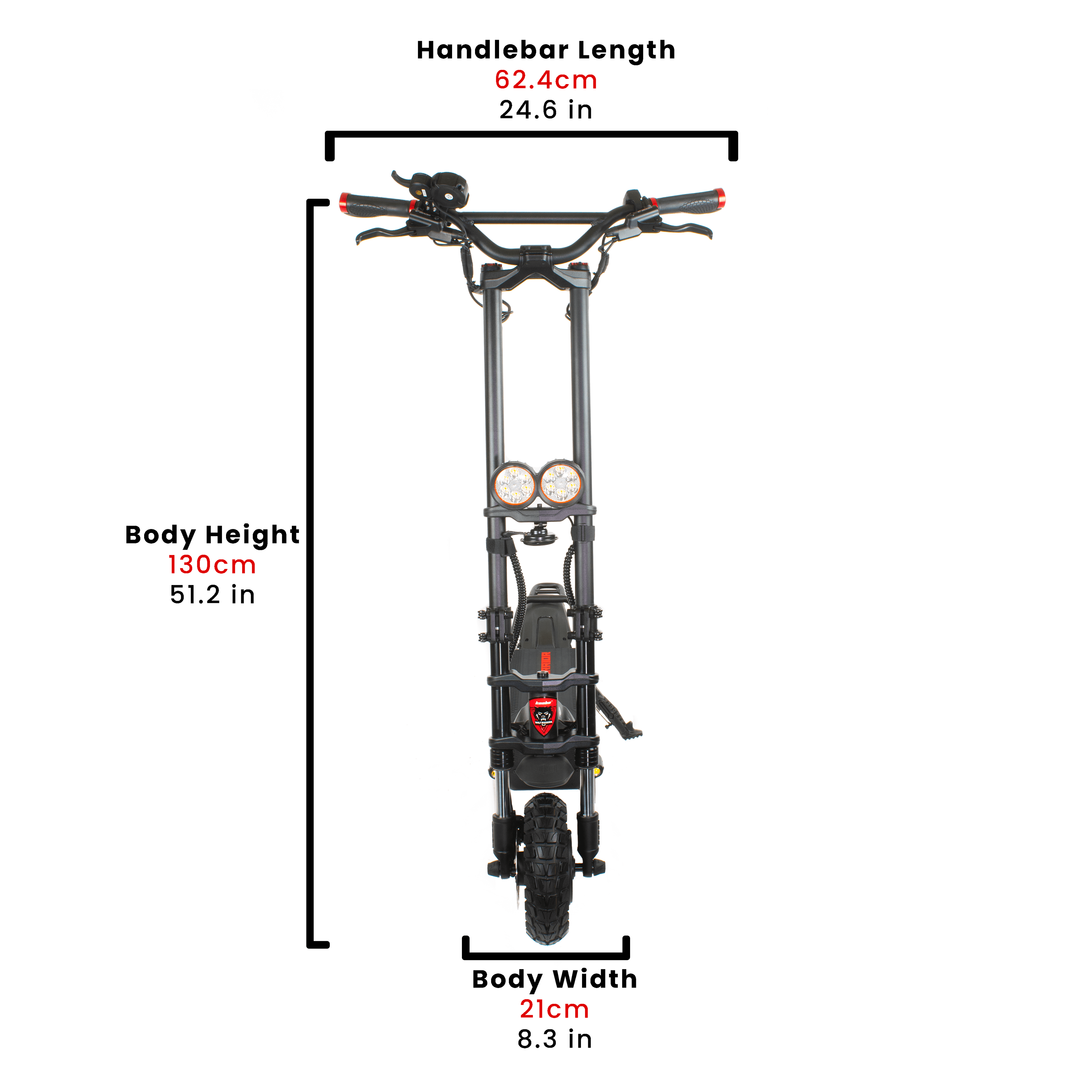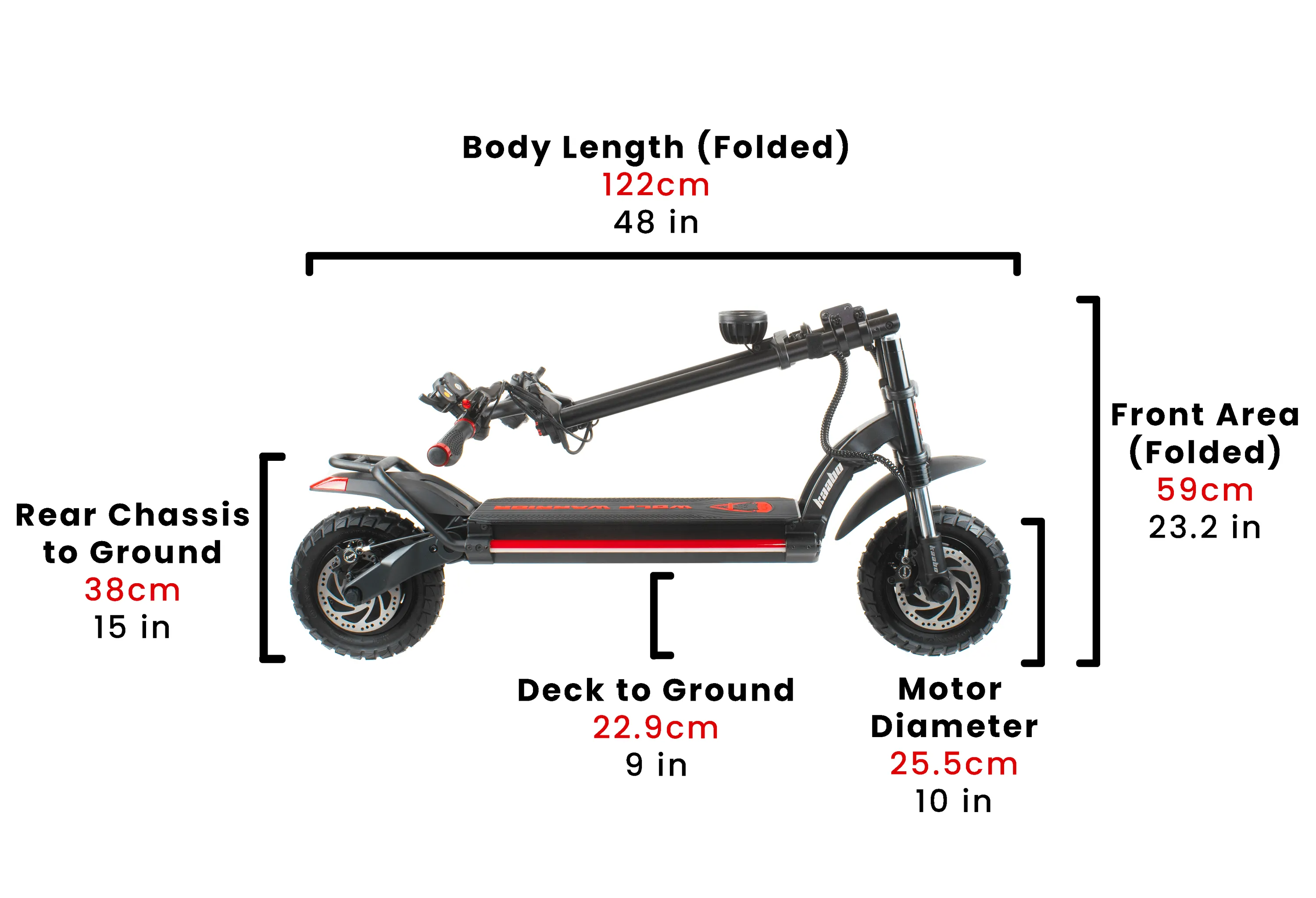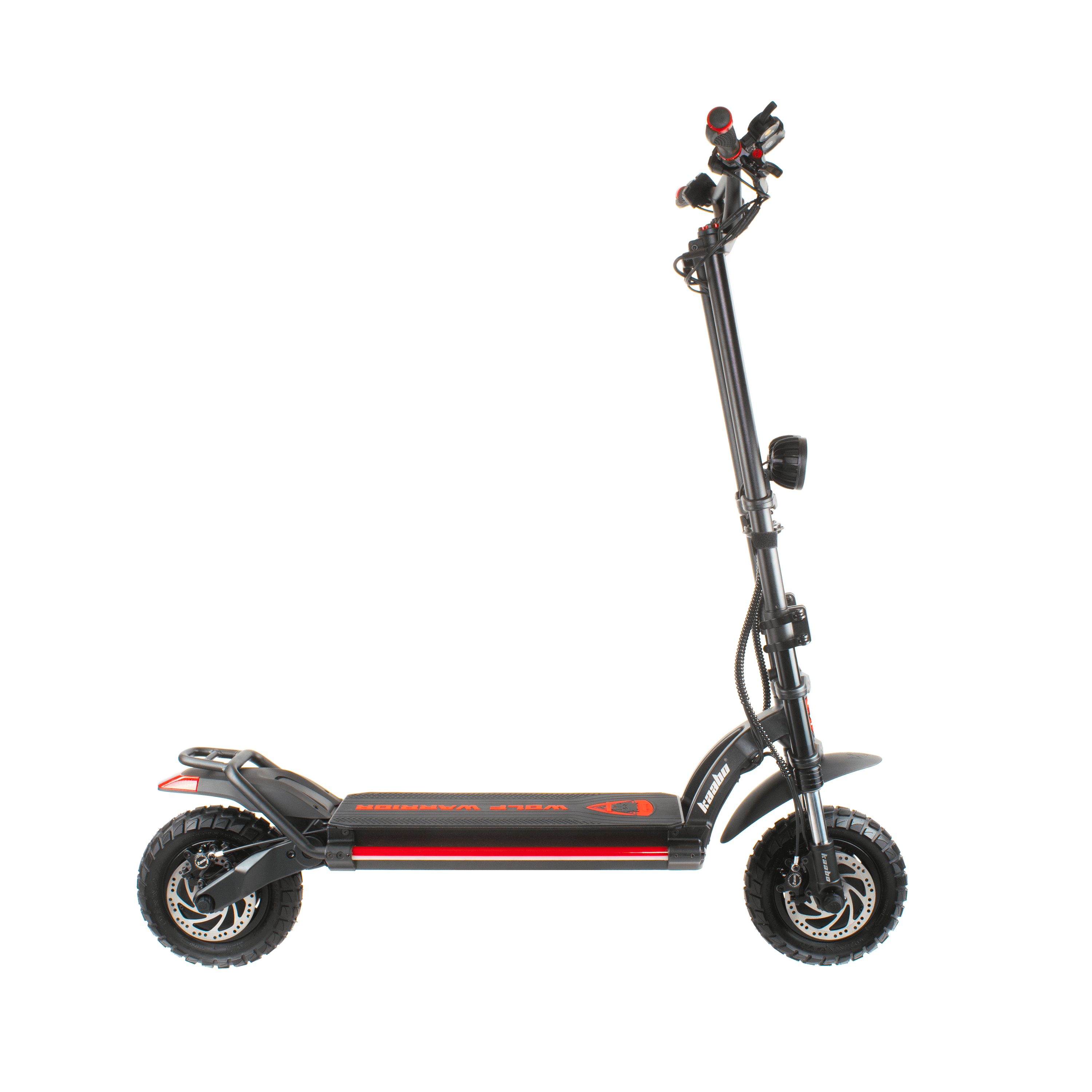 Key specifications (Click To Expand)
Range: 60 miles / ~96.5 km on a single charge
Acceleration: TBC
Battery: 60V 28AH, LG or Samsung
Top speed: 43 mph / 69.2 kmph
Ride: Dual Motor All-Wheel Ride
Wheels: Default 10" street tubeless tires (Off road tires available to order separately)
Brake type: Front & Rear Full Hydraulic Disc Brakes
Electronic brake type: ABS (Anti-Lock Braking System), can be deactivated with the PD settings
Weight: 74.5 lbs (33.8 kg)
Max Rider Capacity: 264.5-lbs (120 kg)
Display: EY3 Minimotors
Gradability: 1:1 (100%)
Hill climbing ability: 35 degree
Charging time: 4.6 hours (1x fast charger and 1x standard charger), 14 hours (1 x standard charger)
Charging ports: 2 ports
Battery: 60V 28AH LG BMS. Suitable to charge with 1x standard charger and 1x fast charger at the same time.
Folded dimensions: 48 x 24.5 x 23.2 in / 122 x 62.4 x 59cm (LxWxH)
Unfolded dimensions: 48 x 24.5 x 51.1 in / 122 x 62.4 x 130cm (LxWxH)
Water resistance: 
Warranty: 1 year standard warranty. Get up to 4 years of warranty with EXTEND protection insurance plan.
What Is in the package(Click To Expand)
1 x Wolf Warrior X

1 x Standard Charger
TOP CLASS AFTER SALES SUPPORT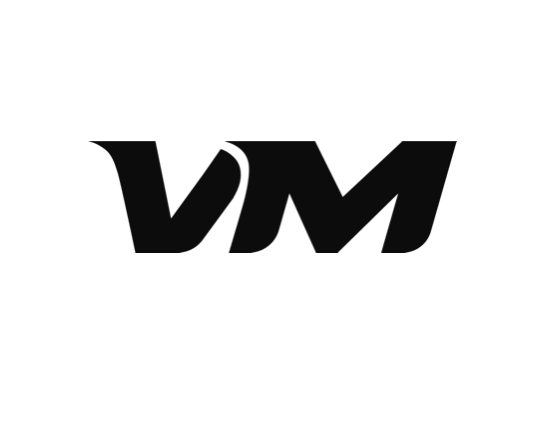 Wolf Warrior X Pro
has a rating of
5.0
stars based on
1
reviews.