In Stock Now.
Ships Out In 1-2 Business Days After Order Is Placed.

When you spend such a significant amount of money, you want the best support. Although we are not a big company, our team is extremely dedicated to every single rider. Send a message through our 24/7 live chat on the bottom right bubble of our website, someone will always be around to help you. Try it!

True 1-Year Warranty + 3 Years
VoroMotors is the official distributor of the Minimotors scooters. Customers get to enjoy a true 1-year standard warranty - You can EXTEND your warranty for up to 4 years. Backed by Affinity Insurance services, your warranty is iron-clad.

We work with Affirm and Katapult to provide financing options to ease your burden. (Applicable within US Only)

If you would like to do split payments instead, do chat with us and our customer service team will be happy to guide you through the process.
WATCH US SETUP & UNBOX THE DUALTRON THUNDER
The only thing you are behind of, is lightning.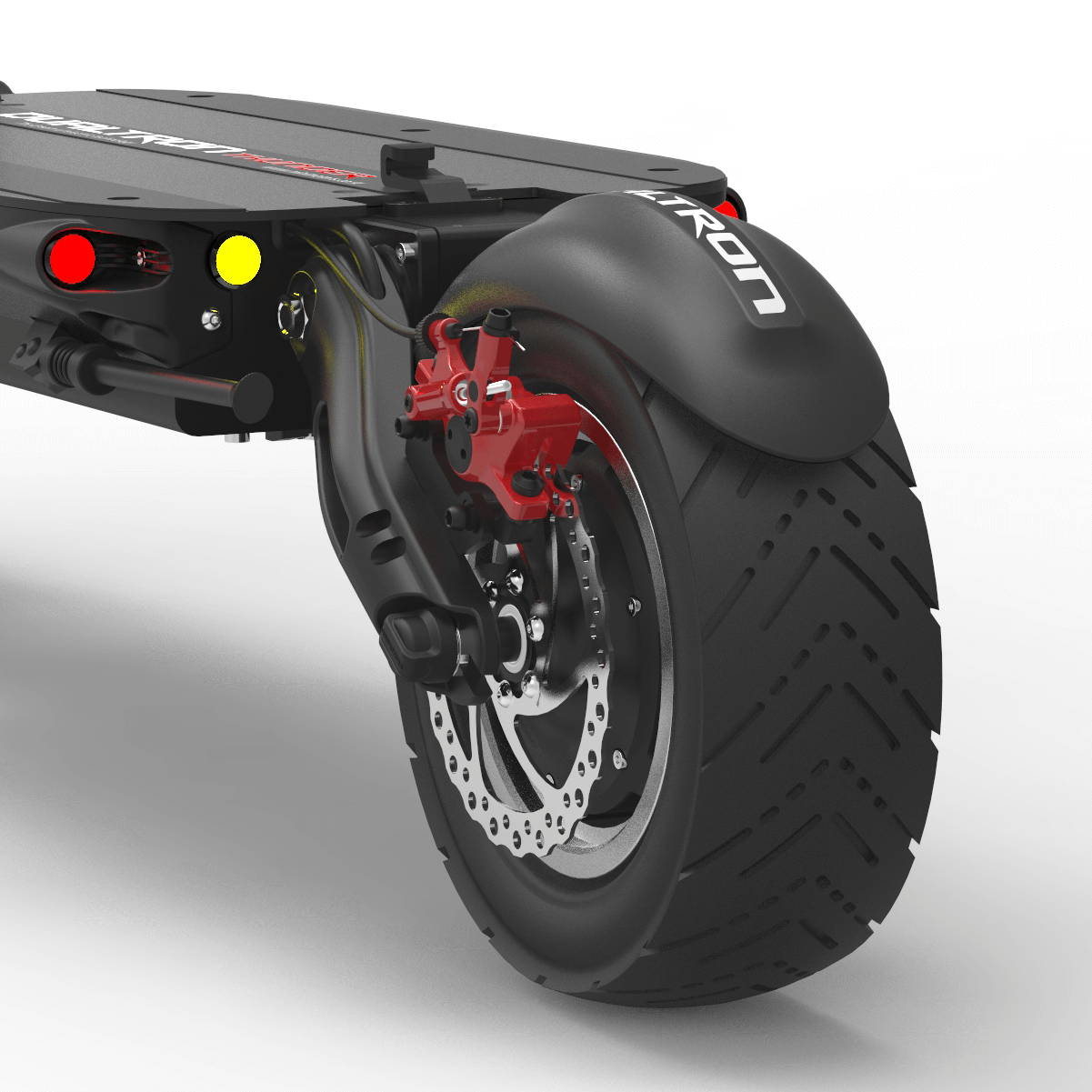 Great power comes with great responsibility.
When you think the Dualtron Ultra cannot get any better, meet Dualtron Thunder. With a combined peak power output of 5,400W, the Thunder is generations ahead of any other Dualtron scooters.
3 Levels of Suspension Profile
Adjust according to your riding profile - Go low if you are riding at high speed to provide better handling and stability. Raise your deck profile to provide more ground clearance when you are riding on roads that are not level - Allowing the suspension to absorb more bumpy rides.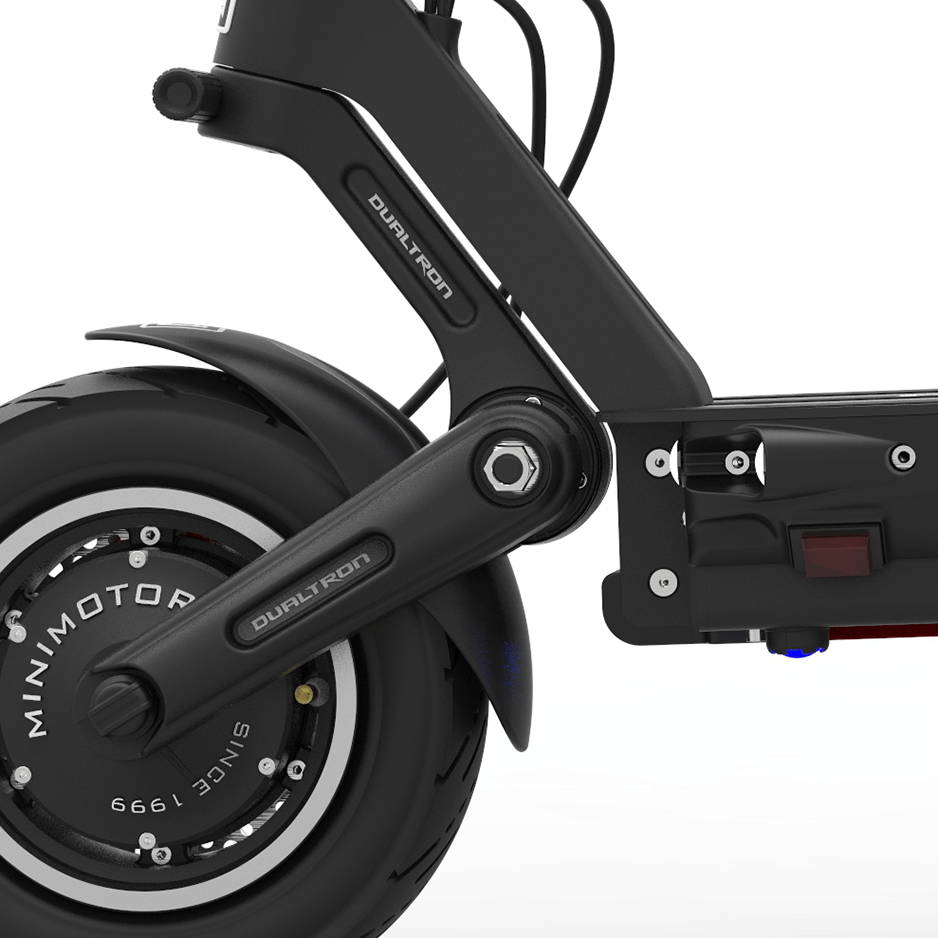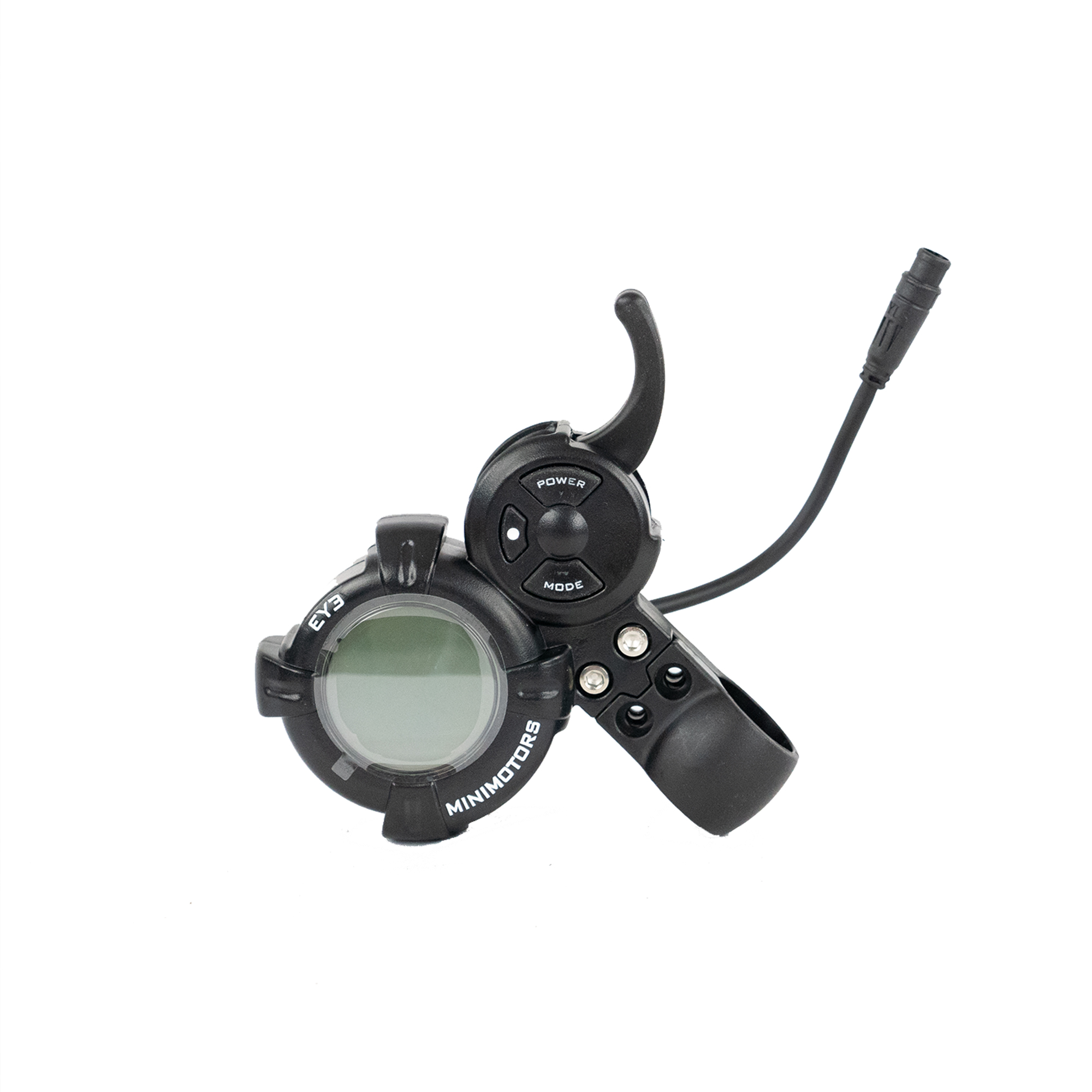 The infamous green backlit LCD screen helps you read better under direct sunlight. More clicky all-around and provides a better water resistant protection to the internal motherboard.
Ample deck space at 319mm wide, the Thunder gives you plenty of room to stand on both feet.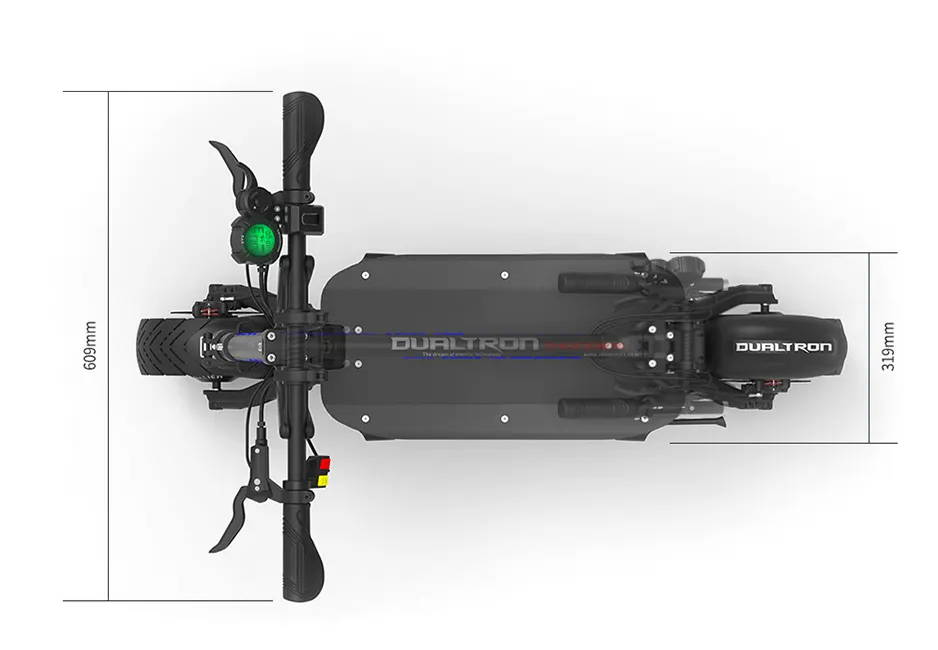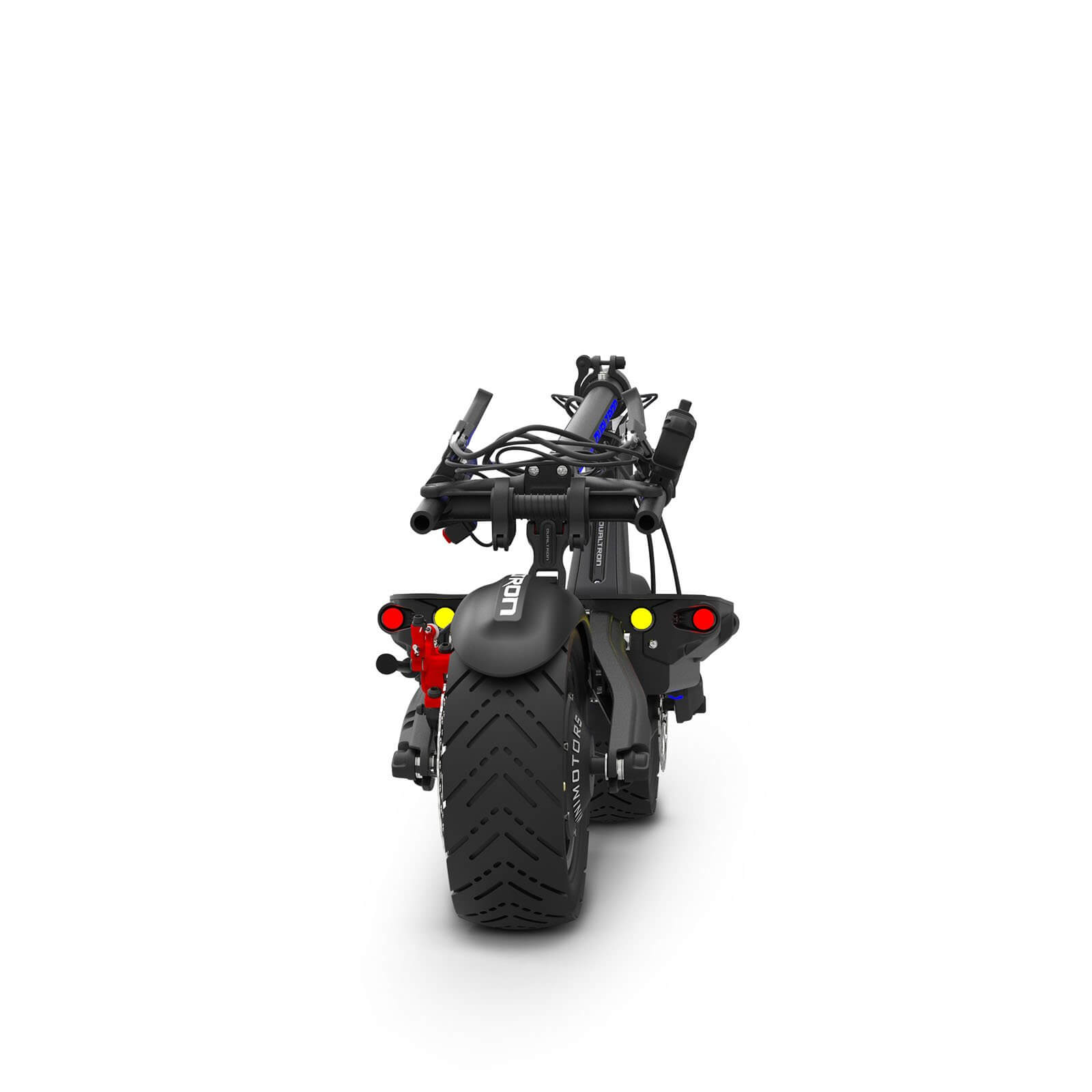 11-inch tubeless street tires

Larger tires are generally known to create a safer and more comfortable ride experience. Reduce the chances of getting stuck in small cracks on the ground, drains and any other weird potholes you might come across. Feel more guided, safer on these 11" bad boys.
3 Levels Adjustable Suspension
Adjust your riding profile - Go low and fast, or tall and rough terrains.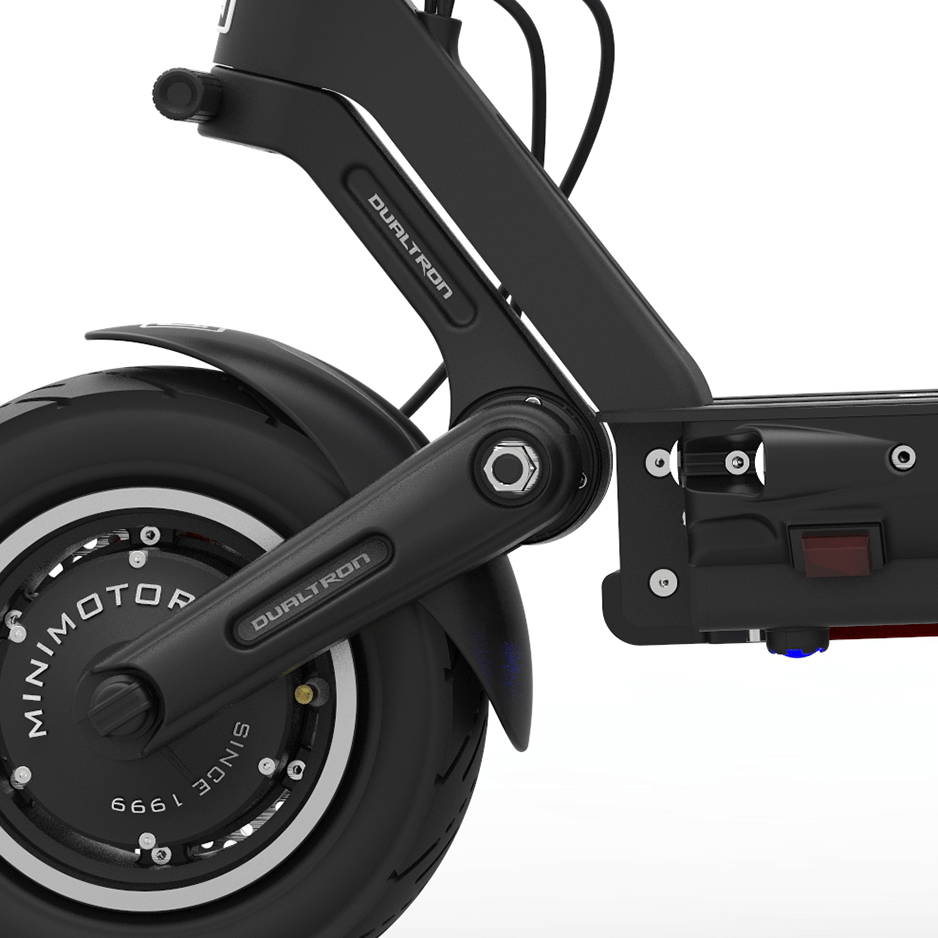 Comparison between scooters from different era.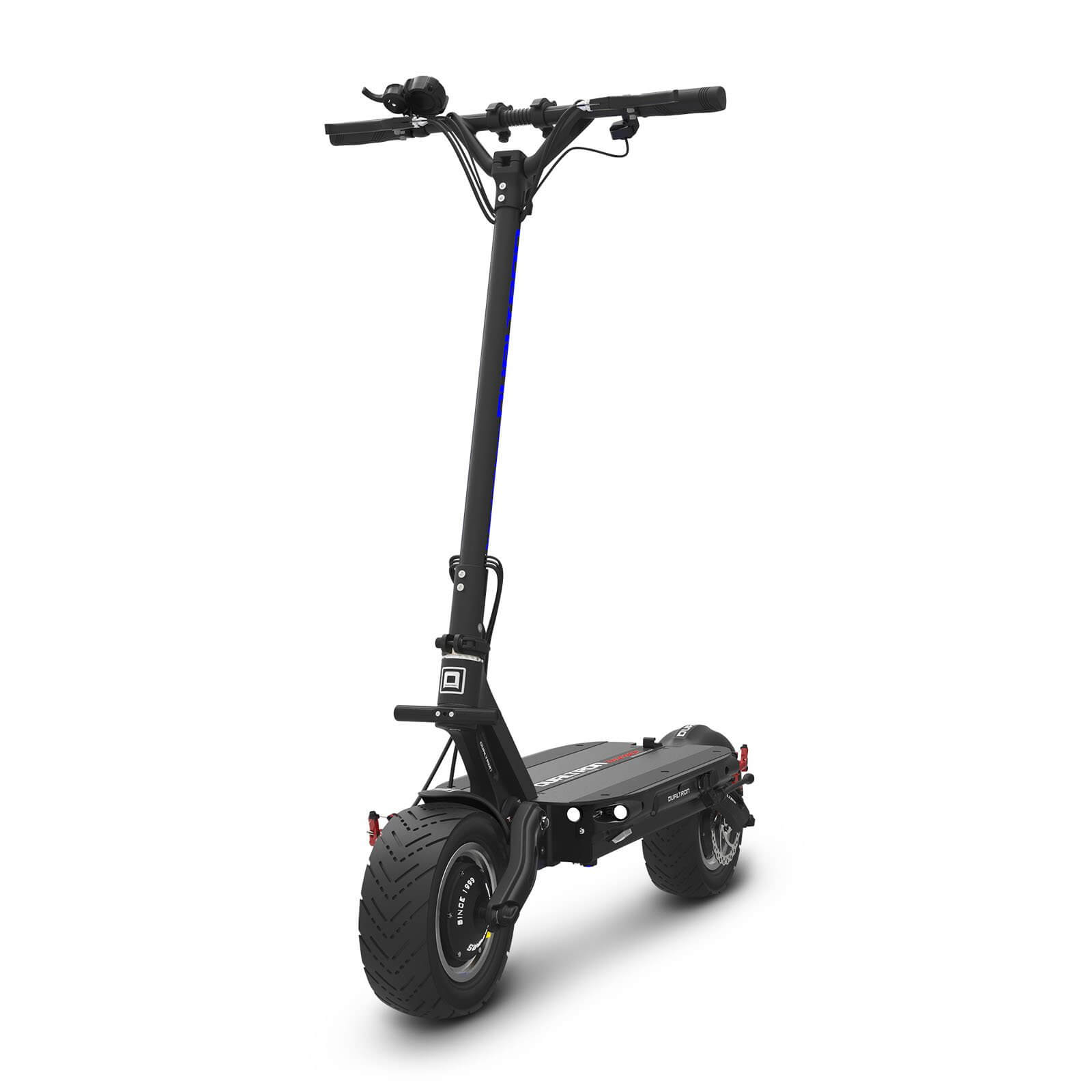 Price: $3,699
Voltage: 60V
Weight: 95-lbs (43 kg)
Range: 75 miles (~120 km)
Acceleration: 0-30mph (5.2s)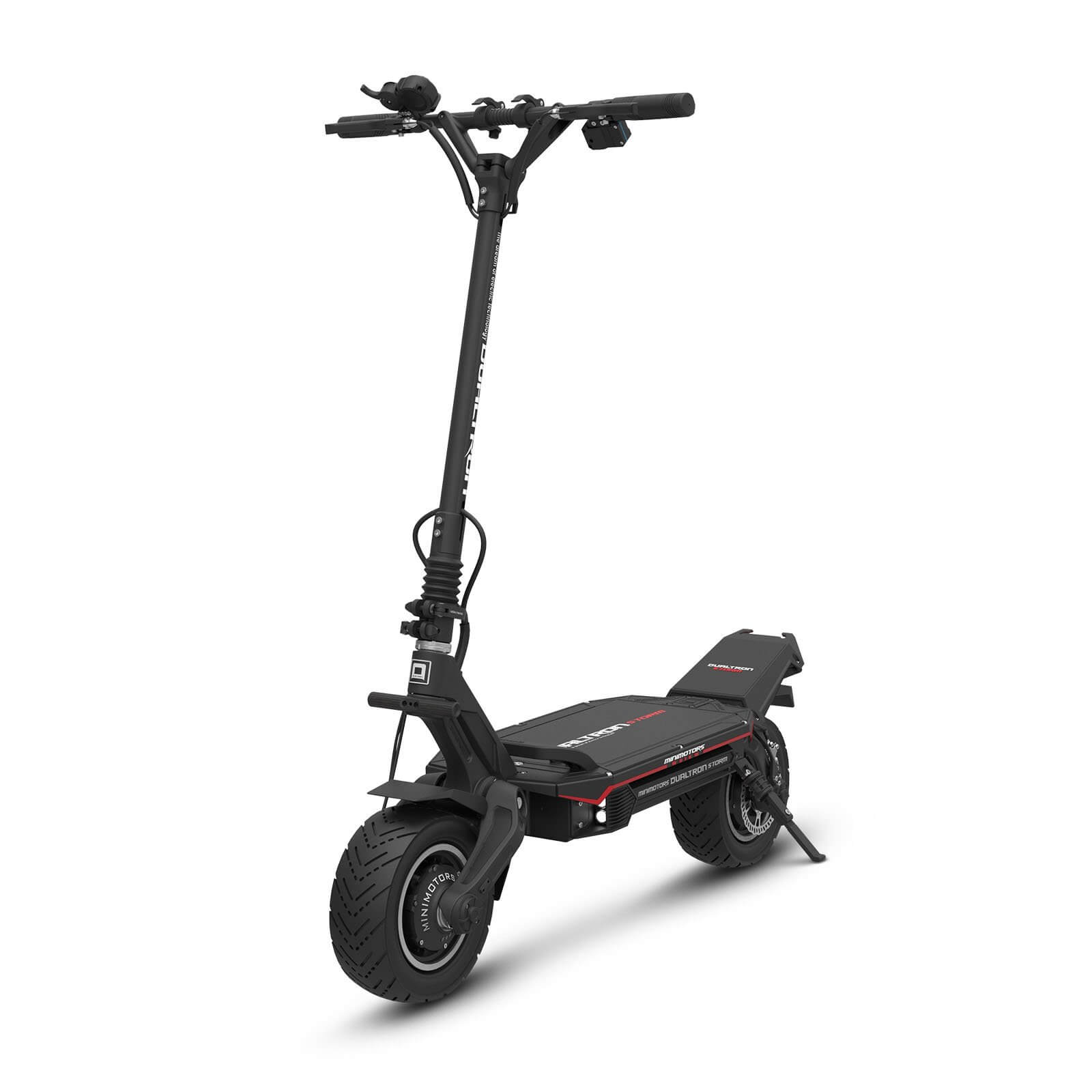 Price: $4,490
Voltage: 72V
Weight: 102-lbs (46.2 kg)
Range: 80 miles (~128.7 km), 160 miles (~257.4 km) if you use the swappable battery.
Acceleration: 0-30mph (4.5s)
Dimensions Of The Thunder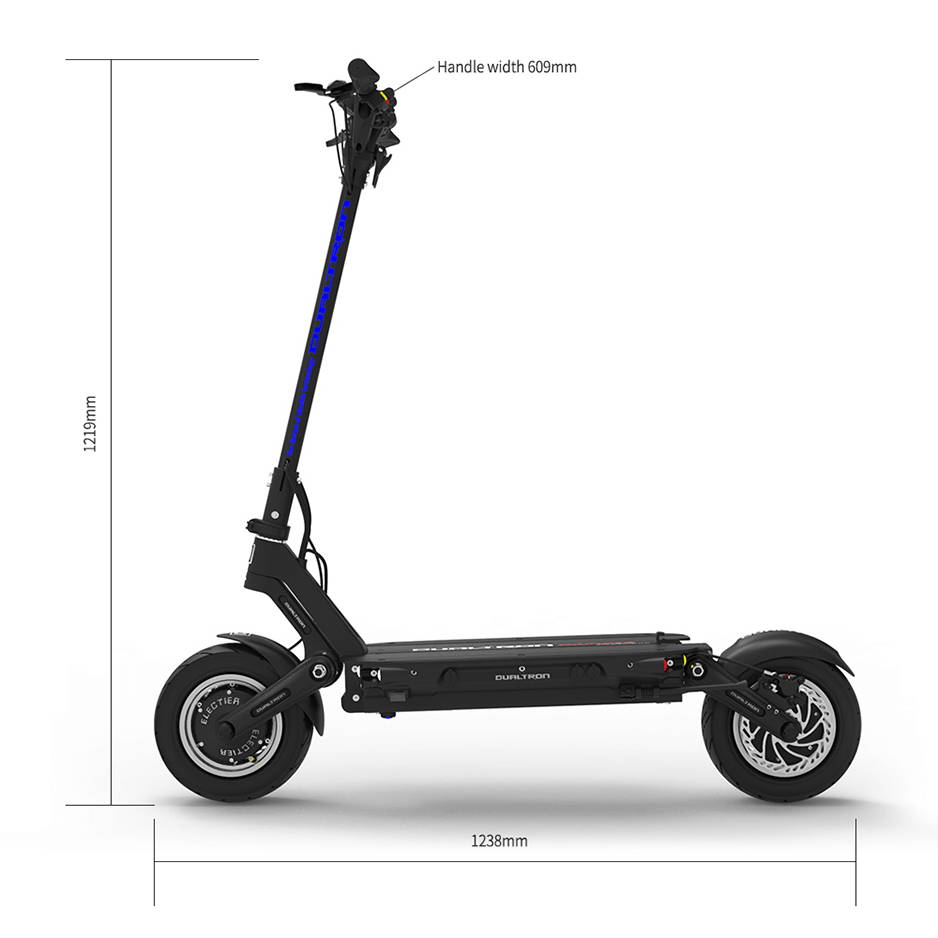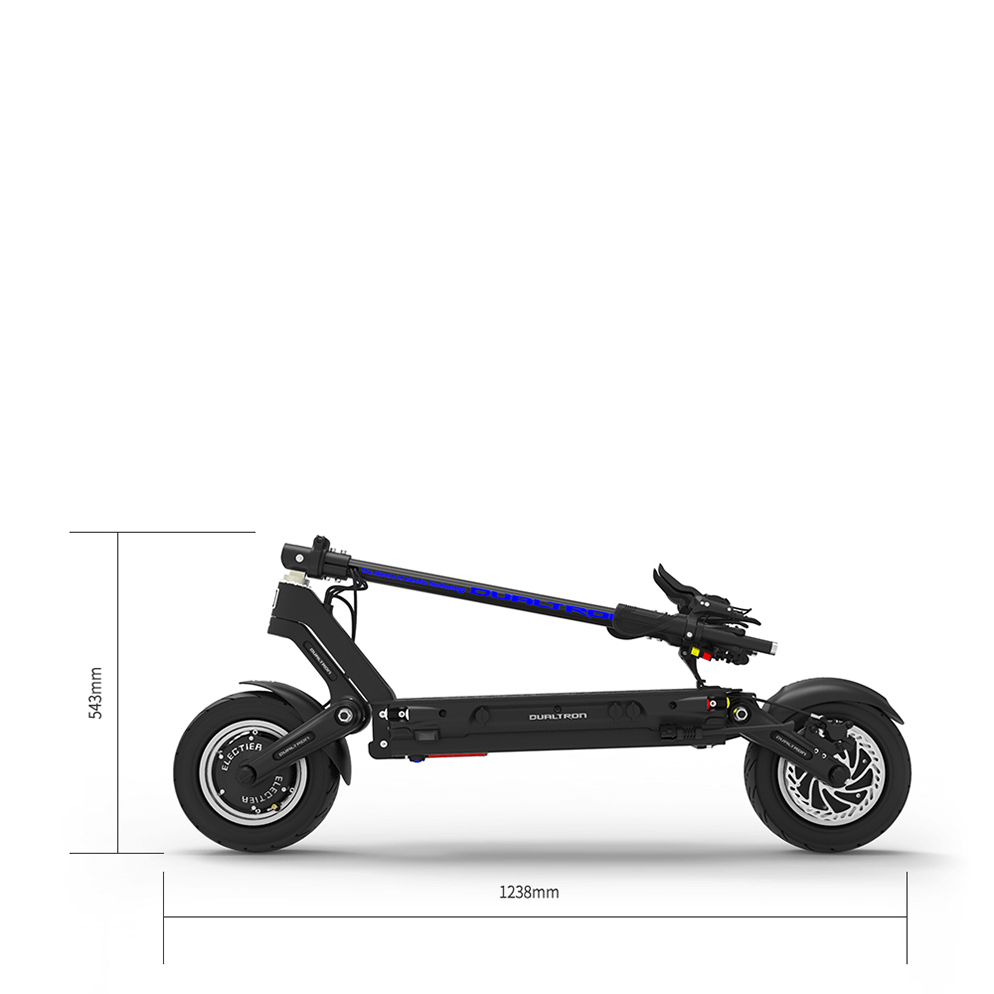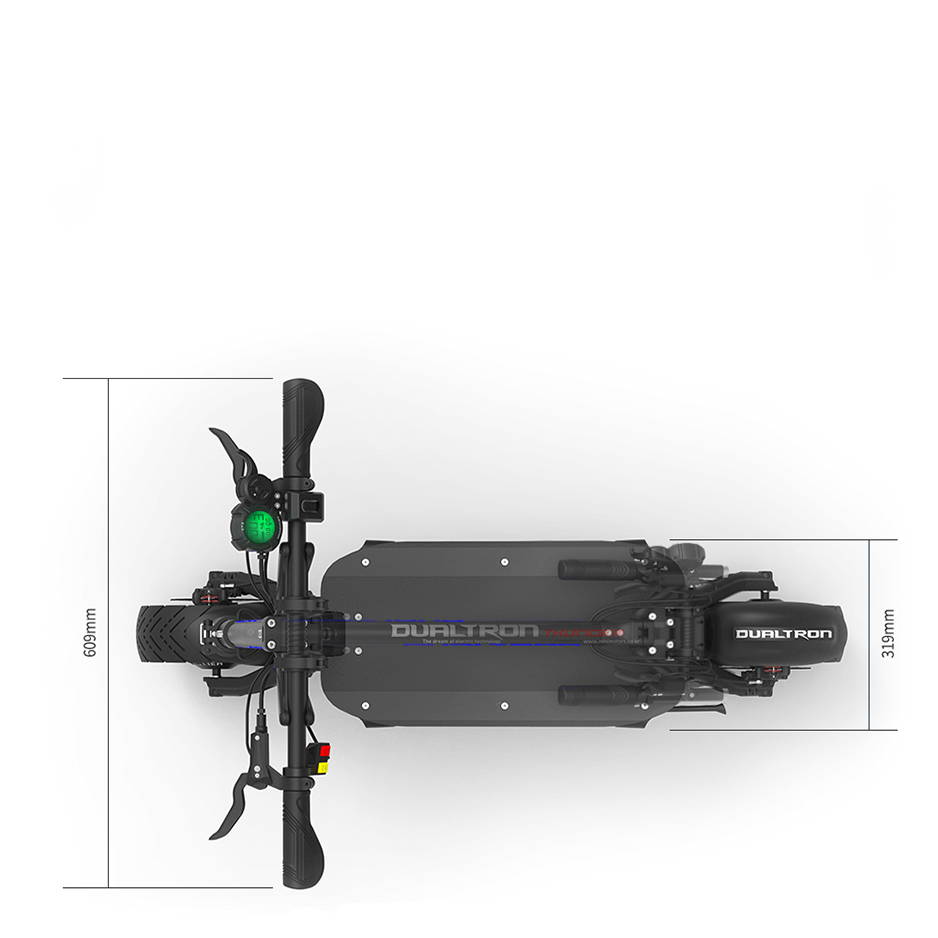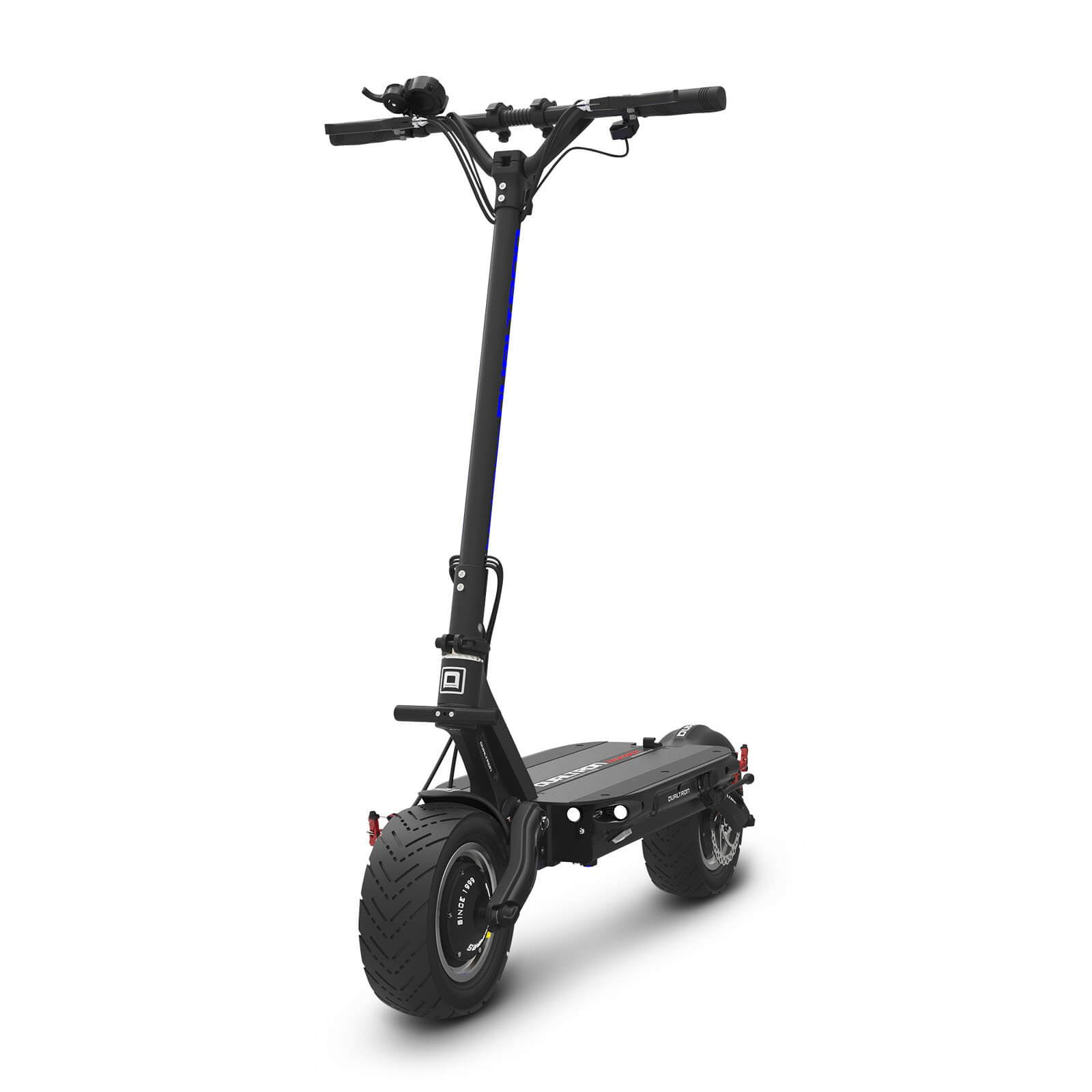 Key specifications (Click To Expand)
Range:

Up to 75 miles (~120 km)

Battery:

60

V 35AH LG 3500 Battery

Top speed:

5

0 mph (~80.4 kmph)

Ride:

Dual Motor All-Wheel Ride

Wheels:

11-inch tubeless street tires

Brake type:

NUTT

Hydraulic brakes

Electronic brake type:

ABS (Anti-Lock Braking System) can be deactivated with the PD settings

Weight:

95 lbs (43 kg)

Max Rider Capacity:

265 lbs

Display:

EY3 Minimotors LCD Display

Gradability:

80%

Hill climbing ability: 35 degree
Lighting: Handlebar LED with remote control, Taillight, Brake Light, Hazard Lights, Underneath Mood Lights
Charging time: 20 hours with standard charger, 10 hours with 2 standard chargers, 5.3 hours with the quick charger
Charging ports: 2 charging ports
Folded dimensions: 48.7 x 21.3in / 123.8 x 54.3cm
Unfolded dimensions: 48.8 x 12.2in / 124cm x 31cm
Warranty: 1 year standard warranty. Get up to 4 years of warranty with EXTEND protection insurance plan.
What Is in the package(Click To Expand)
1 x Dualtron Thunder Electric Scooter

1 x Standard Charger
TOP CLASS AFTER SALES SUPPORT