Be the first few to get your hands on the Roadster.
Get exclusive early access to EMOVE Roadster before the release.
EMOVE Roadster has everything a rider is looking for in an ultra high-performance electric scooter. It will be in a class of its own. The first of its kind in the entire world. The Roadster is a true innovation done at scale, designed for performance.
Signing up does not guarantee you a unit, but it puts you ahead of others who don't.
One does not simply choose the Roadster, but the Roadster chooses you.
Pro-tip: If you are one of our existing customers where you own either an EMOVE Cruiser, EMOVE Touring or any other models that we carry, you have a much higher chance of owning the Roadster as compared to everyone else on the waiting list.
Designed for performance, this scooter is made for riders who are seeking thrill and range. Best of both worlds.

Someone who is seeking for a leapfrog upgrade from a Cruiser

"The one" scooter that you have been looking for
If you are looking for an all-around commuter electric scooter, the EMOVE Cruiser will still be your perfect choice.

This will be a leapfrog upgrade from the Cruiser or anything else in that class in both pricing and specifications.
If you have already purchased one of our existing products, the Roadster will not make you regret your purchase.

Roadster is the first of its kind, with a supply chain innovation.

Release date is not definite, however, if you have successfully made the interest list, you never know.. You might just receive a personal phone call from us.
If you have been looking for an extreme upgrade, the Roadster will be it.
There will be no rear fender.
Rear safety lights, tire hugger, adjustable suspension.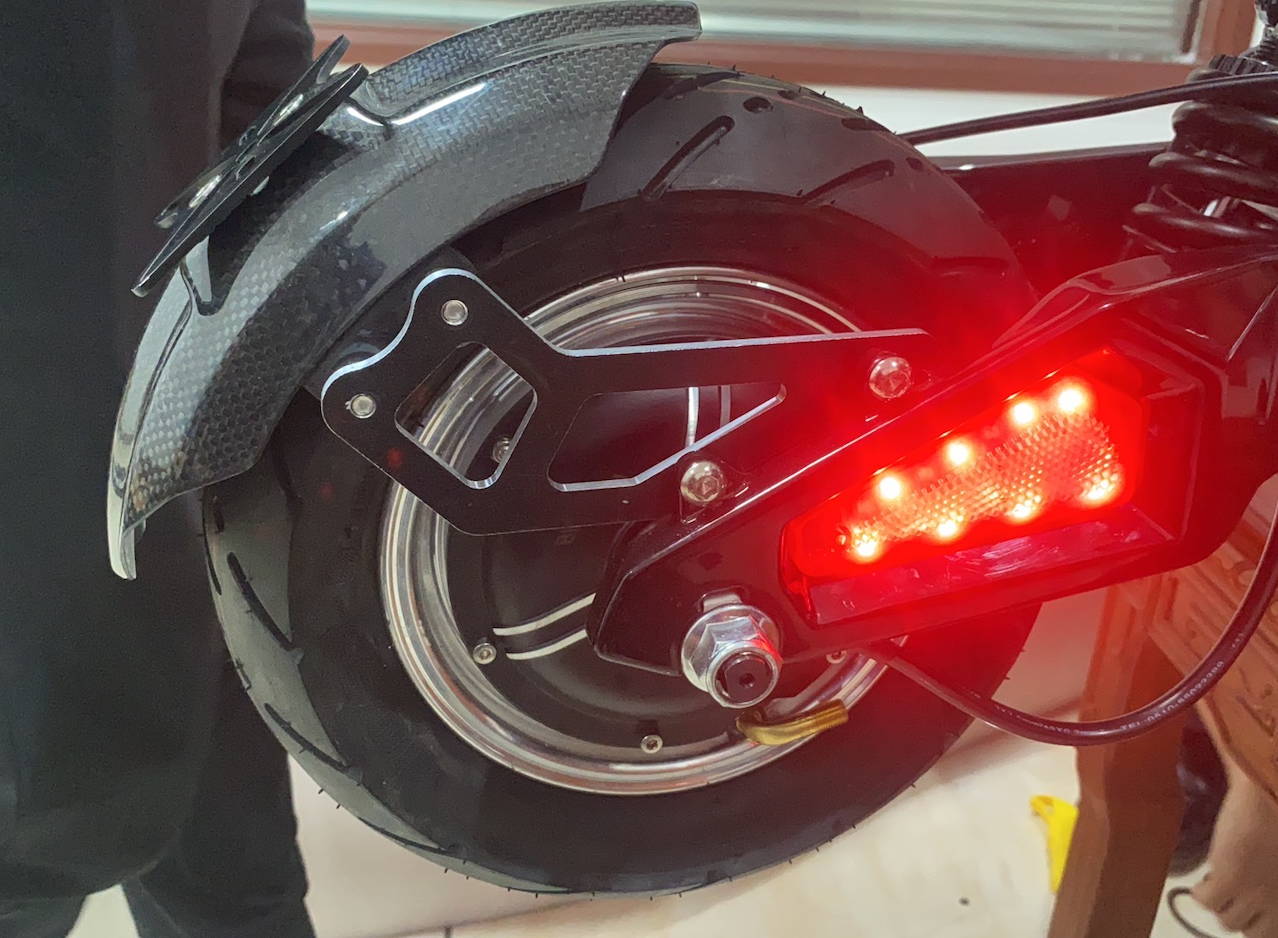 Top speed is at least 50mph.
It has the range of the Cruiser.
A true build from scratch design, tubeless pneumatic 3-inch racing tires, full hydraulic brakes.
P.S. We have made multiple adjustments since this August prototype.

The EMOVE Roadster will be a work of art.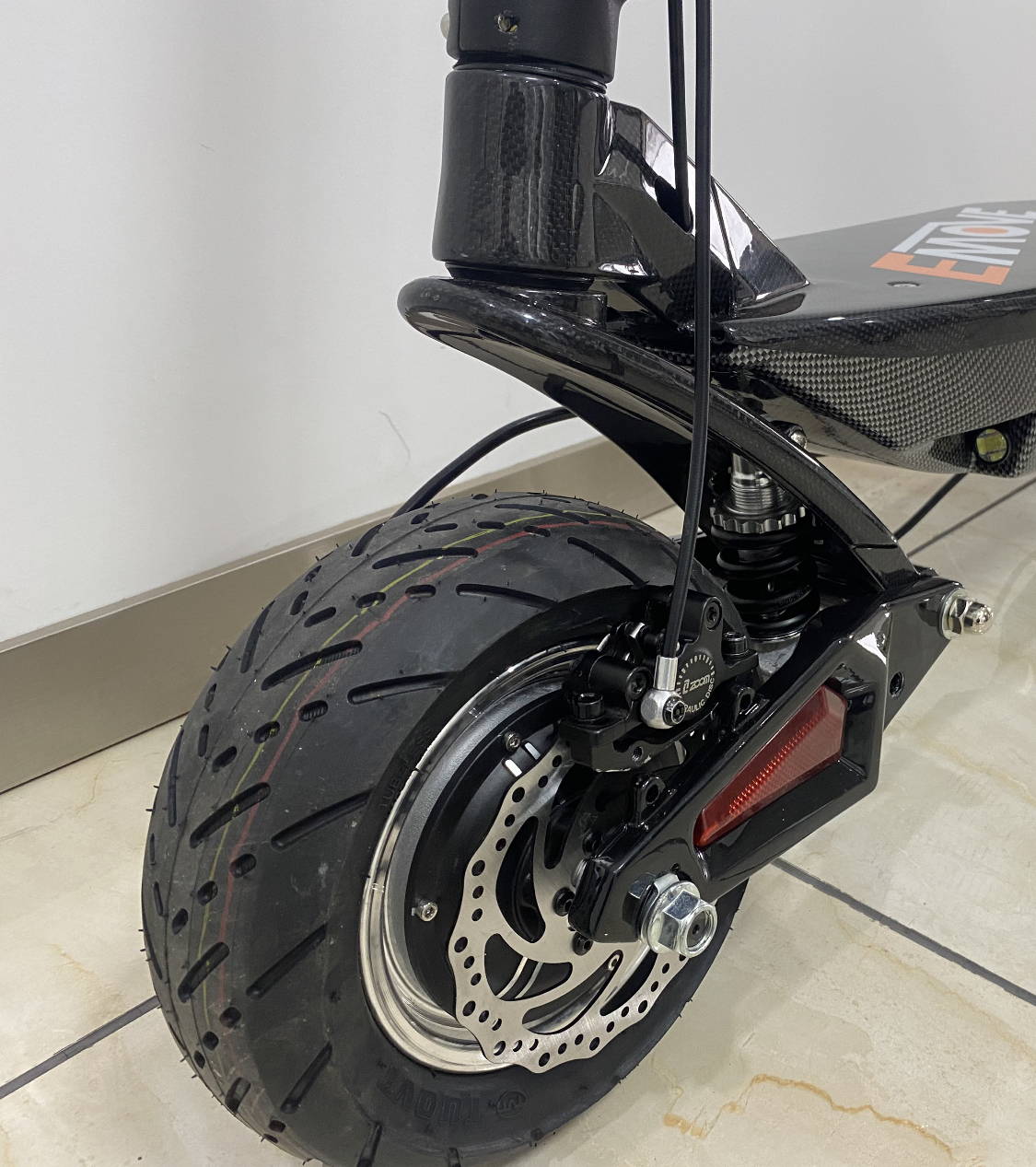 Zero speed wobble at max acceleration with the world's first dual steering damper system - Safety remains the core of our product design principles.

Silver stem and dual steering damper holder are prototype components - Final product will vary.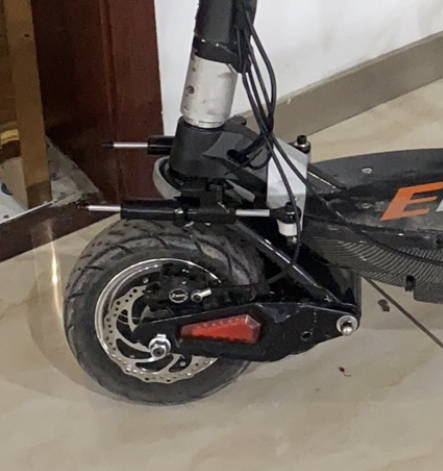 Experts thought it would never make it to mass production. Here is a picture of the completed dual steering damper on a real life EMOVE Roadster, delivering an iconic look.