6 Months Warranty
And Unlimited Service Support
We believe in providing you with the best support available. Get up to 6 months of warranty and gain access to our reliable technical support for all of your EMOVE products. Read more about our warranty policy here.

Worldwide Shipping
Available.
Wherever you are located, we will try our best to find a way to get your scooter to you. If you are located within US. or Canada, we will take care of the shipping fees for you. Read more about our shipping here.

Financing & Payment Plans
Available.
We understand that it is a huge commitment and sometimes we just may not have the capacity. We work with Affirm to provide financing options to ease your burden. (Applicable within US Only)
FIIDO Q1S in Black is now open for reservations
Start shipping by the second week of October, only Q1S in black is available.
Introducing The FIIDO Q1 & FIIDO Q1S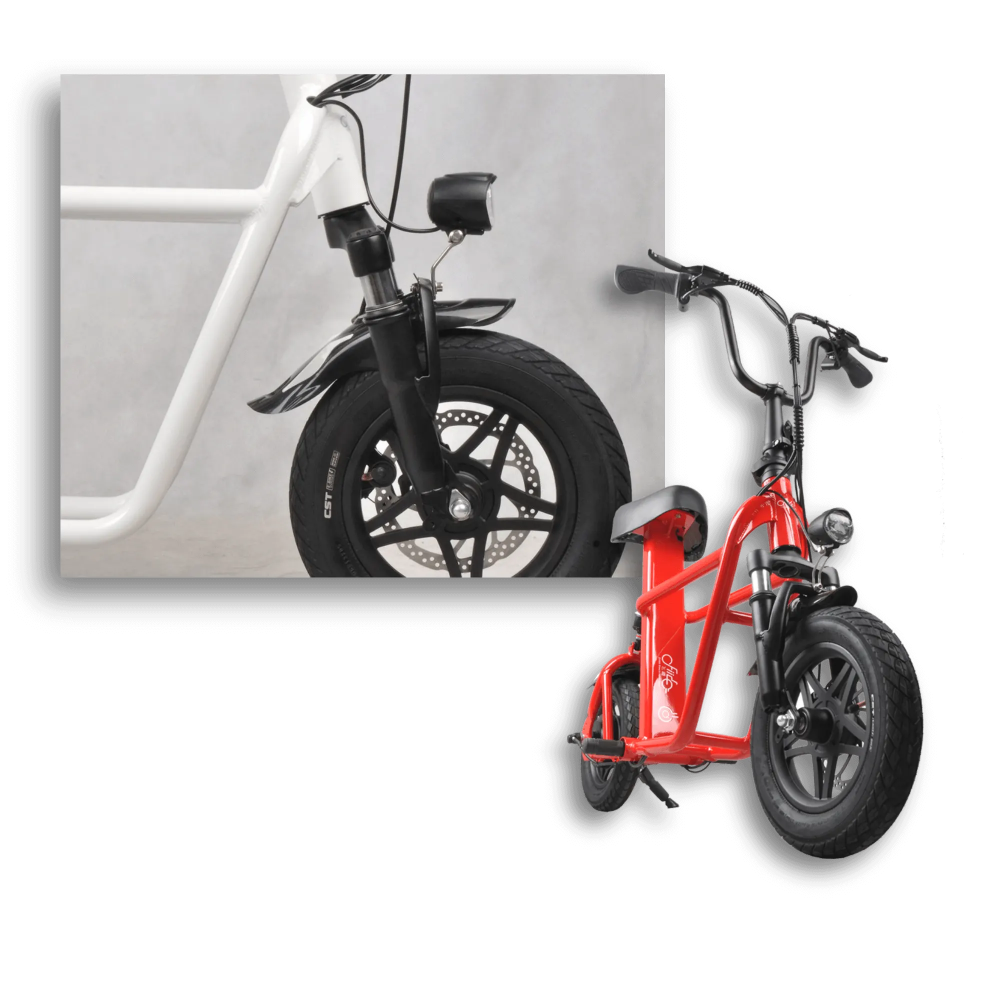 Original FIIDO seated electric scooter is now available from VOROMotors. The Fiido comes as a compact yet elegant and efficient seated electric scooter that will fulfil your daily needs. Equipped with front and center baskets, you have a ton a room to place all of your small items such as groceries or your child's backpack. Suitable for heavier riders, food delivery riders and families with kids.
Backed by our reputation for top of the line products and UL2272 certification, FIIDO seated scooter fits the bill for quality. Powered by 36V 250W geared motor and 10AH li-ion battery, the FIIDO has more torque than similar e-scooters using non-geared motor.
The design of the scooter comes with a low riding profile that allows the Fiido to stand out from the crowd. Small but powerful and practical.
Now Comes With The Option Of Suspension
Comparisons - Quick Overview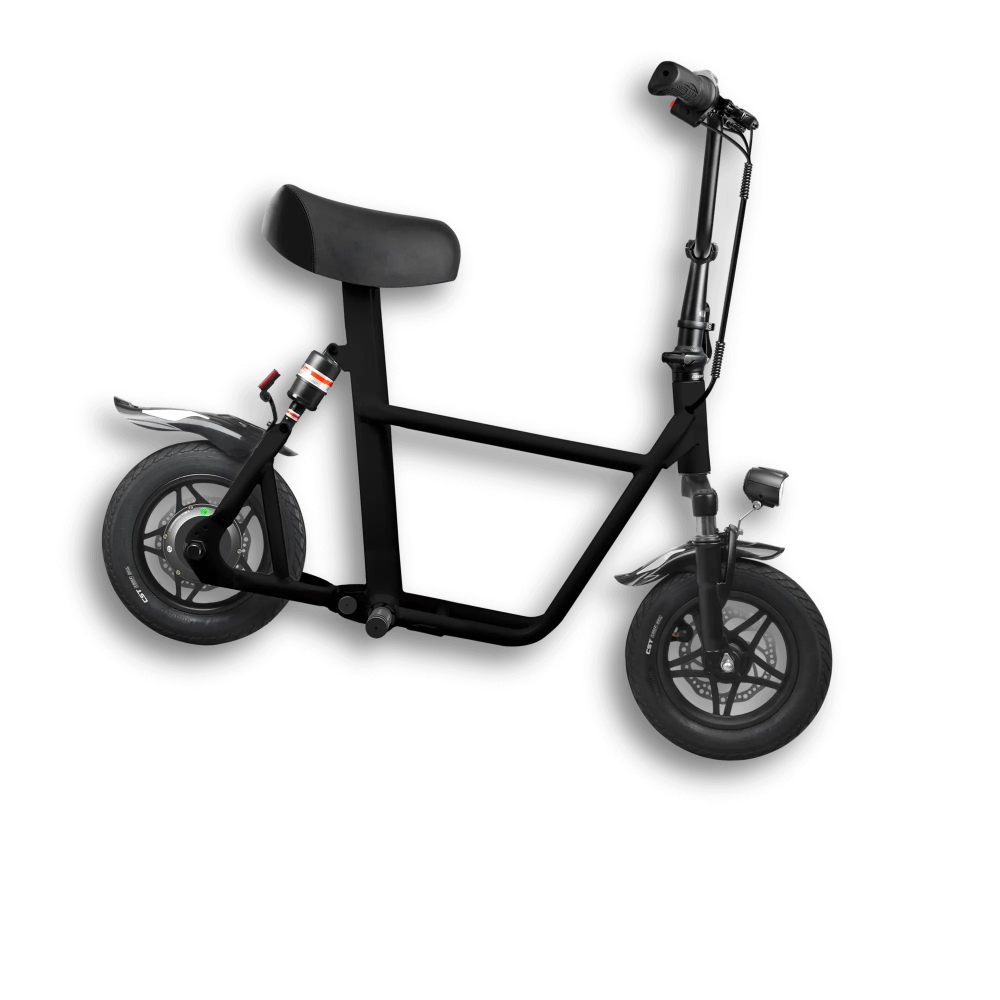 Suspension
Front and Rear Suspension
---
---
Pros & Cons
Smoother rides, less bumpy.
Slightly more costly.
---
---
Pros & Cons
Slightly more bumpy due to lack of suspension.
Cheaper option.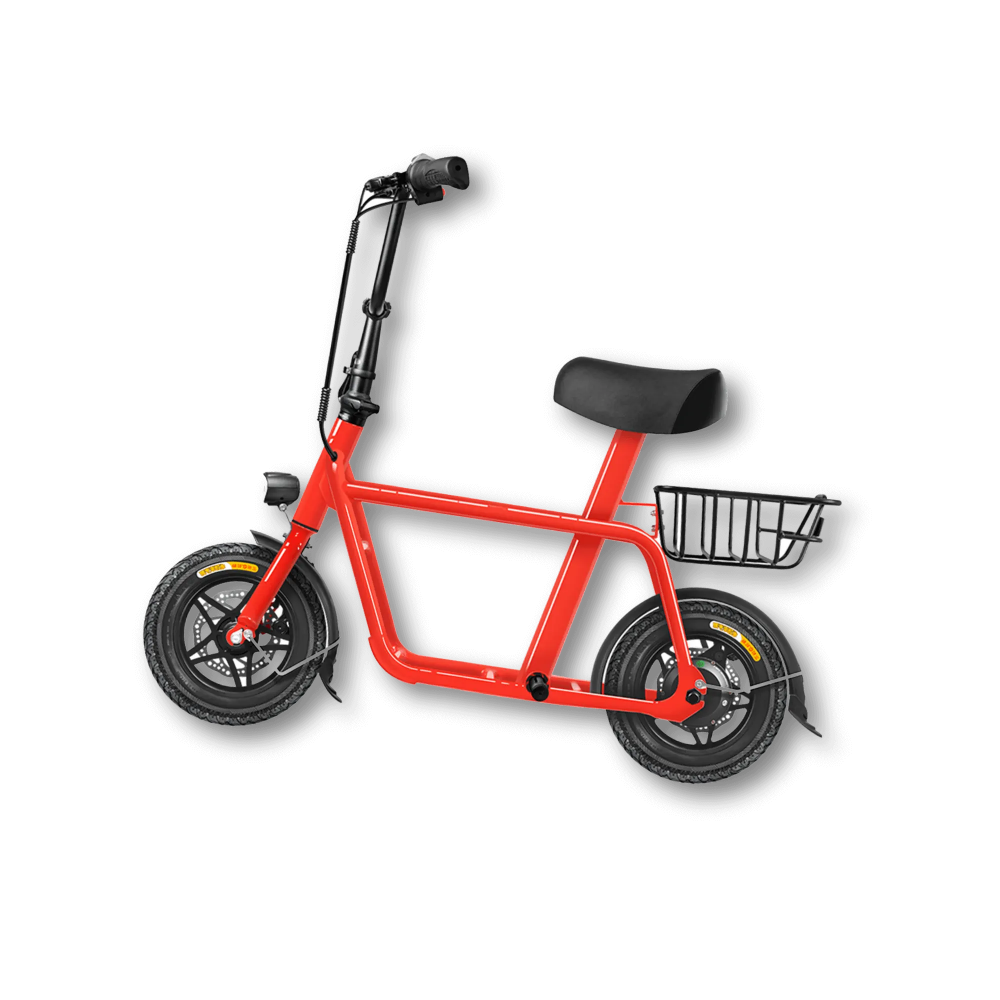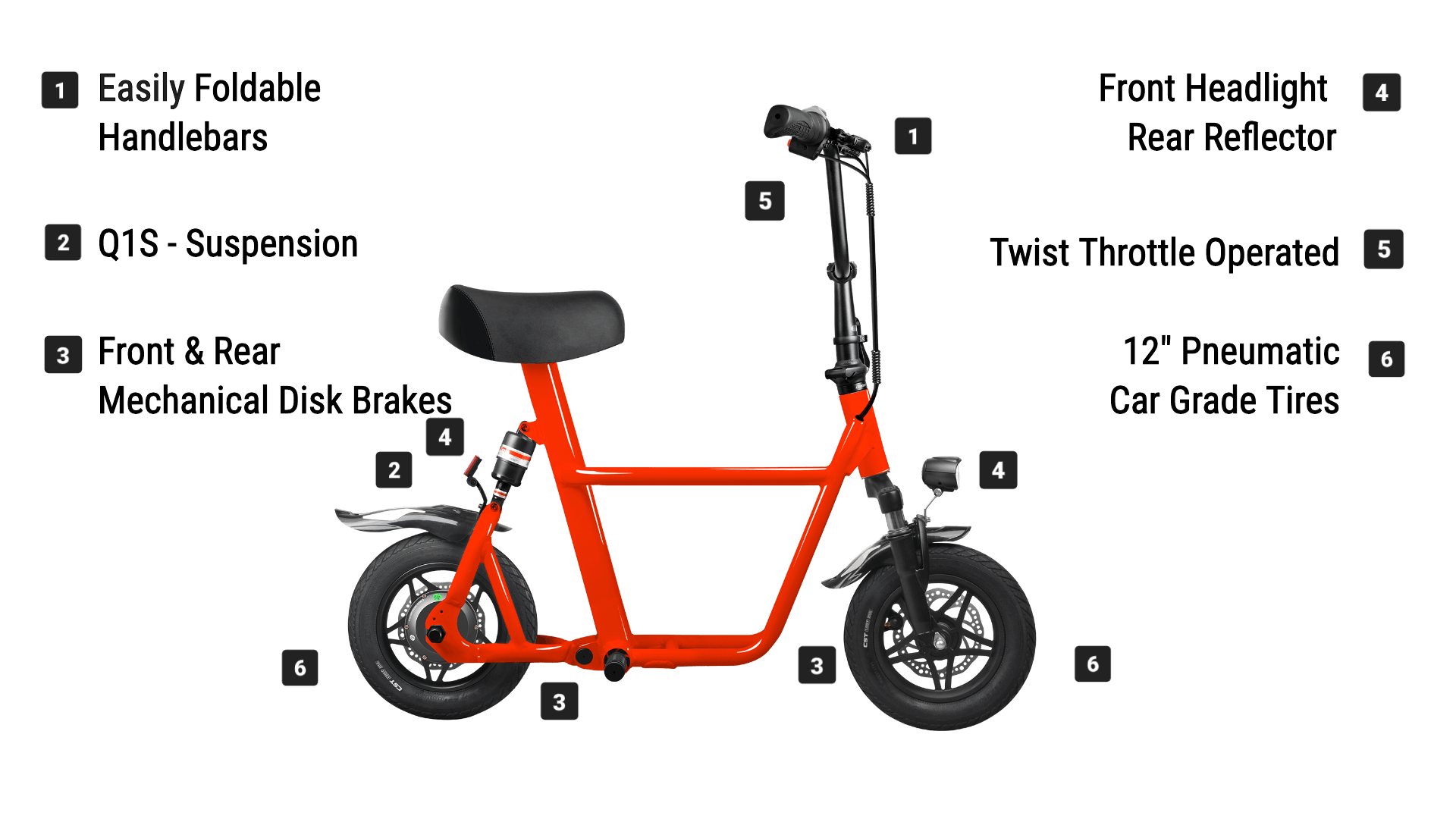 FIIDO's wide frame is made of durable aircraft grade aluminium alloy frame, which not only provides more stability during your ride, but also gives it a sturdy and clean look. Equipped with bright front lights to ride in the evenings, wide memory foam seat rest for comfort and the ability to add on an optional additional child seat.
---
Speed
15 miles per hour (25km/hr)
---
Climbing Ability
10 degree - Varies from riders' weight
---
Water Resistance Rating
IP34 (Suitable for riding under light rain)
---
NETT weight
44-lbs (20-kg)
---
Maximum Load Capacity
280-lbs (140-kg)
---
Charging Time
3 to 4 hours
---
Folded Dimensions
45 x 12 x 27.5in / 114 x 31 x 70cm (LxWxH)
---
Unfolded Dimensions
47 x 24.5 x 43in / 120 x 62 x 110cm (LxWxH)
---
What is in the package?
1x Fiido Electric Scooter
(Color & Model of your choice)
1x US-Standard Charging Adaptor

---
Motor
Gear Motor
Nominal Watt: 250W
Peak Power Output: 500W
---
Battery Type
36V 10AH UL certified Battery with Battery Management System Protection
---
Tire Type
12'' Pneumatic Car Grade Tire for Front and Rear
---
Brake Type
Front and Rear Mechanical Disc Brakes
---
Suspension
FIIDO Q1 - No Suspension.
FIIDO Q1S - Front Fork Suspension and Rear Air Suspension
---
Type Of Lights
Front headlight
Rear reflector
---
Cruise Control
Available (Red button)
---
---
---
Seat Option
Child Seat - Available as an optional upgrade.
You can get it here.
---
HEAR WHAT OTHERS ARE RAVING ABOUT
When do you expect to have more Fiido Q1S (other than black) in stock?

Dear customer,

The FIIDO Q1S will be back in stock on October.

Hope this helps.

Dimensions What are the dimensions Length,width, and height in inches?

Dear customer,

The dimensions go as follows:
Length : 42cm
Height: 31cm
Wide: 16cm

Width of the seat: 18cm
Handlebar width: 61cm

We are uploading the pictures of the dimensions on our website right now.

Hope this helps.