Xpand Your Braking Confidence
Equipped with both front and rear hydraulic disc brakes as well as electronic anti-lock braking systems (eABS), you feel much safer and in control when braking at high speed.
Ambient Lights
Bright lights all around have always been a feature that can only be achieved through complex wiring and modifications. Now, it comes built in and fully adjustable through a phone app. Choose the color that best reflects your personality.
New Folding Xperience
Unlike the Wolf's bigger brothers, the Wolf Warrior X has a new quick folding design that allows this dual stem scooter folding to be done like never before. Imagine Mantis Pro SE double clamp, times two.
Signal Your Intentions
The highly demanded and important feature that everybody has been asking for: Turn signals and hazard lights. You can finally signal your intentions on the road.
All new EMOVE, Kaabo, Dualtron, and Inmotion electric scooters purchased through VORO and its dealers come with a standard one (1) year limited warranty. All other VORO products including certified refurbished models come with a 6 month limited warranty policy. For more information, please visit our Warranty Policy Page.
All orders are processed and shipped out within 1-2 business days from the purchase date. This is where we prepare, pack, and conduct our standard quality checks before dispatching your order. For more information, please visit our Shipping Policy Page.
Opened merchandise may be returned within 30 business days of delivery, and must have less than 10 miles of usage recorded by the device. A 20% restocking fee will be applied for all opened merchandise upon successful return. For more information, please visit our Returns and Exchange Policy Page.
We partner with Affirm, Katapult, ShopPay, and Klarna for financing. You can set up payment plans to purchase one big-ticket item or multiple things, like a new electric scooter, helmet, and other necessities. For more information, please visit our Financing Page.
Yes! We understand that for a high value purchase like this, you would want to see and feel the scooter. So, we decided to take it a step further and even create a chance for you to experience riding it before you make a decision. To schedule a test ride visit our Test Ride Page.

Our scooters each have individual IP water-resistance ratings. However, none of our scooters are waterproof and wet conditions should be avoided whenever possible.
No, the scooters do not come with a VIN. However, the scooter does have a serial number located on the bottom or side of the deck.
Yes, each scooter will come with a charger. We recommend giving the scooter a full charge before your first ride!
Yes, our scooters come equipped with either Samsung or LG lithium ion batteries.
Gears & Accessories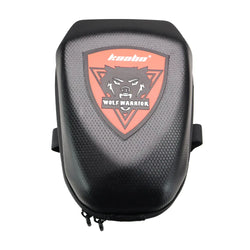 Kaabo Wolf Front Bag
Price: $39.95
Steering Dampers for Wolf Warrior 11 and Wolf King
Price: $125.00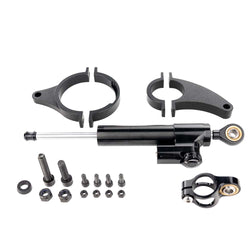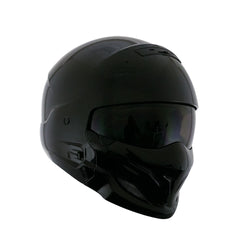 VM Full Face Helmet
Price: $99.00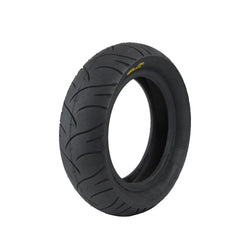 E-FIRE 10" X 3.0 PMT
Price: $90.00
Magura MT 7 Pro Hydraulic Brakes
Price: $255.00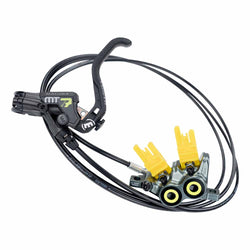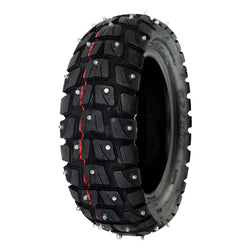 10" Studded Snow Tires
Price: $49.95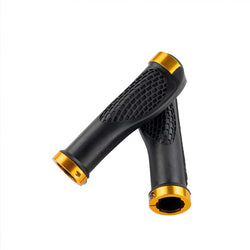 Rubber Grip Handles for Kaabo Scooters
Price: $35.00
10'' x 2.5'' Inner Tube
Price: $27.95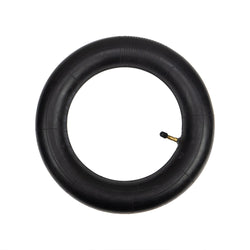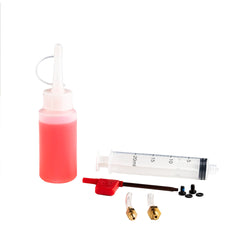 Hydraulic Brake Refill Kit
Price: $29.00
I already reviewed this...
and gave it five stars. I reviewed on 4/17/2022 as J.G.
Refurbished: Zero Issues
This Wolf X is a heck of a lot of fun. It gives me a feeling of freedom that my e-bike just doesn't. I'm just getting started with e-scooters, this Wolf X seems to be a good "starter" for me.
As to how this refurbished arrived: the only wear I could find was the odometer was at 2.1 miles. That's it. So, this is basically a brand new Wolf Warrior X but with one extra inspection. Even the protective plastic on the front Wolf Warrior badge was still un-peeled.
The Wolf X in the gold color has different side RGB lighting. It says "kaabo Wolf Warrior X" and the RGBs shine through the lettering. I think it's nice, and appropriately dialed back. But if you want that full RGB strobe effect, get the Wolf X in black.
I have no regrets.
Like new refurbished
I thought I was taking a risk going with a refurbished unit. I'm glad I did. Everything works great right out of the box. I've had no problems what so ever with the first 100 miles I've put on it.
Hi Daniel,
Thank you for the review.
We are glad to hear you are enjoying one of our refurbished units. We take the time to ensure all our refurbs are fully examined, checked, and tested before sending them out to our customers. We do our best to make them as 'like-new' as possible, and again, we are heartily gladdened to hear that you are enjoying yours so much.
Feel free to reach out if you have any further questions or concerns. We are always happy to help.
Love it. Perfect "mid-sized" scooter.
Love it.
Perfect "mid-sized" scooter.
As far as being "refurbished", I couldn't begin to guess what was repaired. It arrived in perfectly new condition. I have only had it for a few weeks so far, but I've already logged 250+ miles and the performance has been flawless.