Roadrunner starts shipping throughout late June - July.

Save $100 when you reserve your RoadRunner today.
Don't run away without your roadrunner.

When you spend such a significant amount of money, you want the best support. Although we are not a big company, our team is extremely dedicated to every single rider. Send a message through our 24/7 live chat on the bottom right bubble of our website, someone will always be around to help you. Try it!

With us, you never have to wait 4 to 6 weeks to get your scooter. If it is in stock, we will conduct quality checks within 1-2 business days and shipping takes between 2 to 4 business days, depending on UPS. Get your scooter within a week or so.
For reservations and pre-production models like the Roadrunner, it typically ships out as soon as possible.
Shipping is free for scooter orders within the United States.

We work with Affirm and Katapult to provide financing options to ease your burden. (Applicable within US Only)

If you would like to do split payments instead, do chat with us and our customer service team will be happy to guide you through the process.
The seated scooter that just works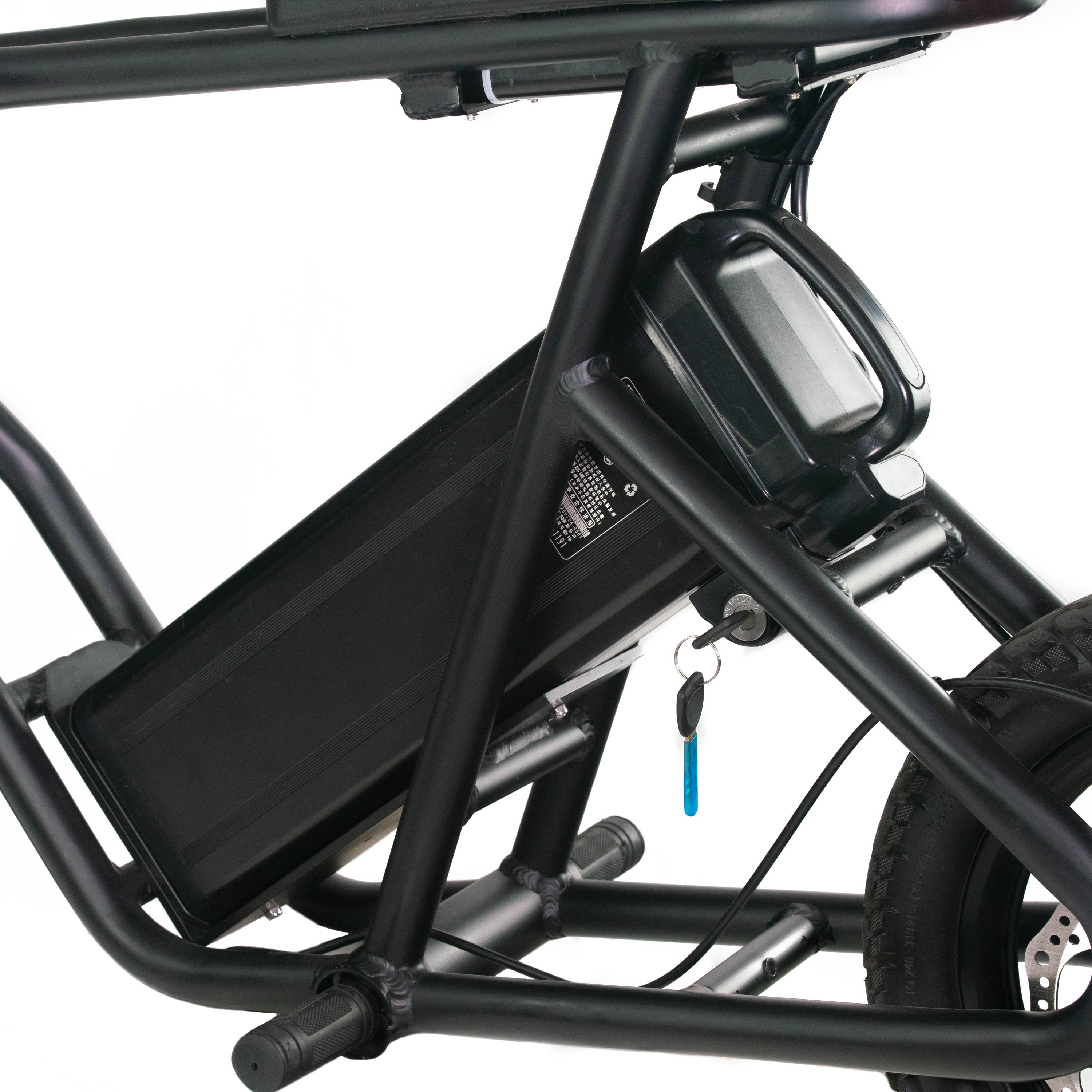 100 miles of range, on a single swap.
Long rides and everyday lives. Whether you're seeking out thrills or convenience, the Roadrunner is ready to perform. This epic Roadrunner is built to dethrone the EMOVE Cruiser as the King of Range. Our in-house designed battery is easily swapped out within 10 seconds - Battery can be charged separately on its own, you can leave it charging while you are out riding with your second battery. With a simple twist of the key, you get zero range anxiety every single time.
Beneath the polished exterior, the first ever EMOVE Roadrunner ushers you into the next generation of scooting. Dual geared motors deliver incredible horsepower and efficiency. There has never been a seated electric scooter built like this. Be careful - Riding the all new Roadrunner may be addictive.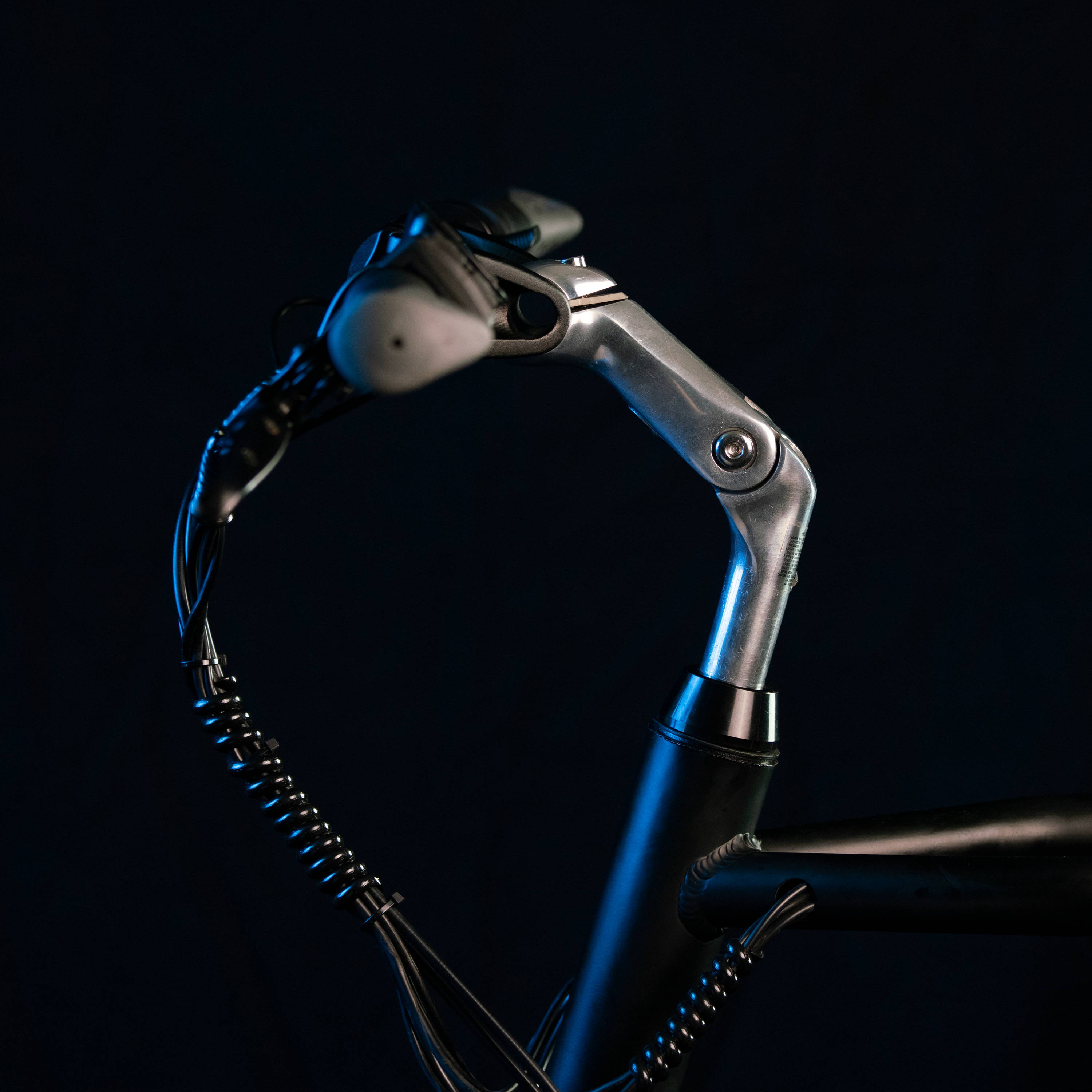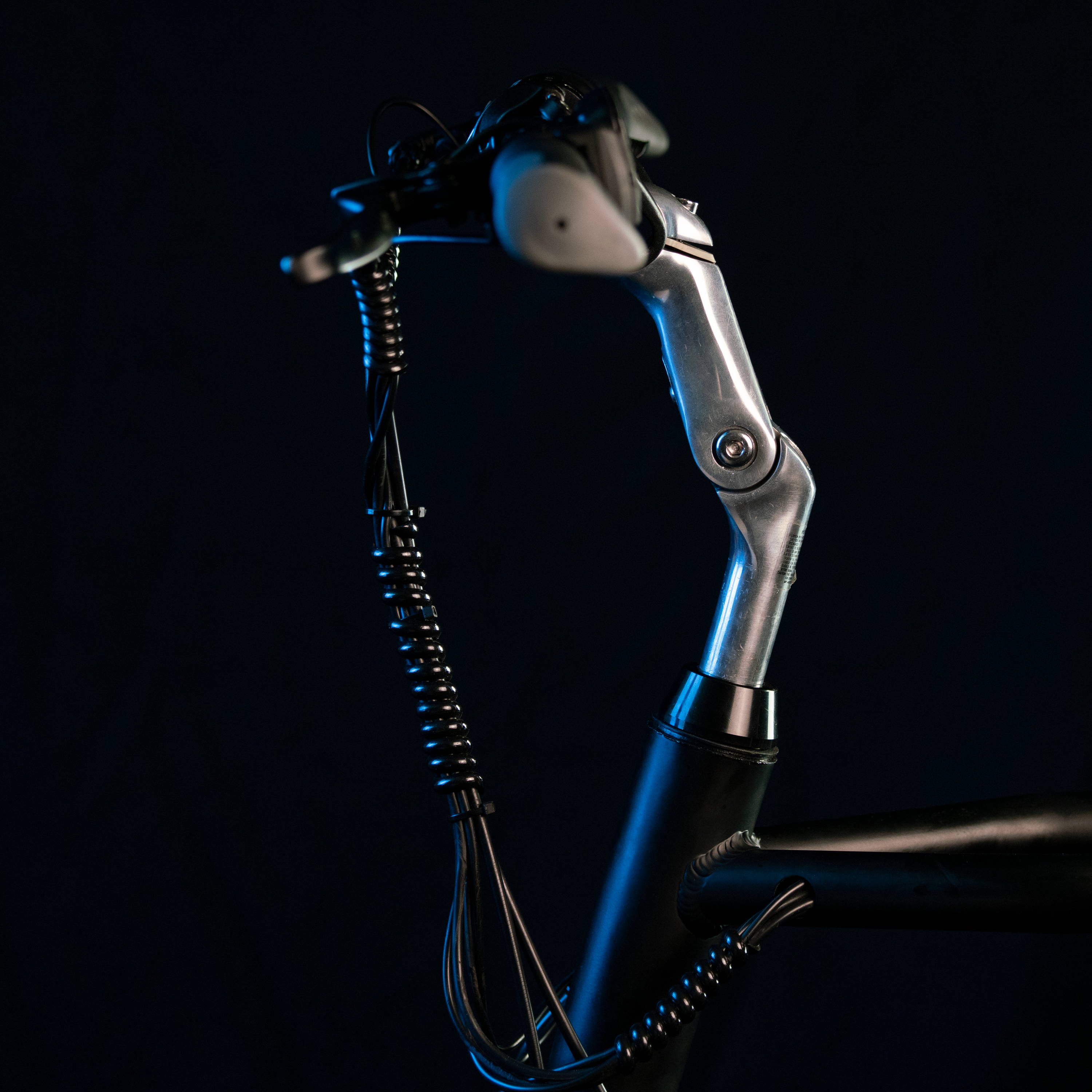 Designed to suit all riding styles
Go low and fast, or tall and cruising - Our flagship Roadrunner is perfect for city commuting, weekend spins around the cul-de-sac, and everything in between.
The intelligent dashboard built with safety features
Ergonomic rubber handgrips that helps you keep up with the long rides. Thumb throttle that does not cause riding fatigues. Anti-glare LCD display that lets you see the speed you are going.

Turn on and press down the thumb throttle. It's that easy.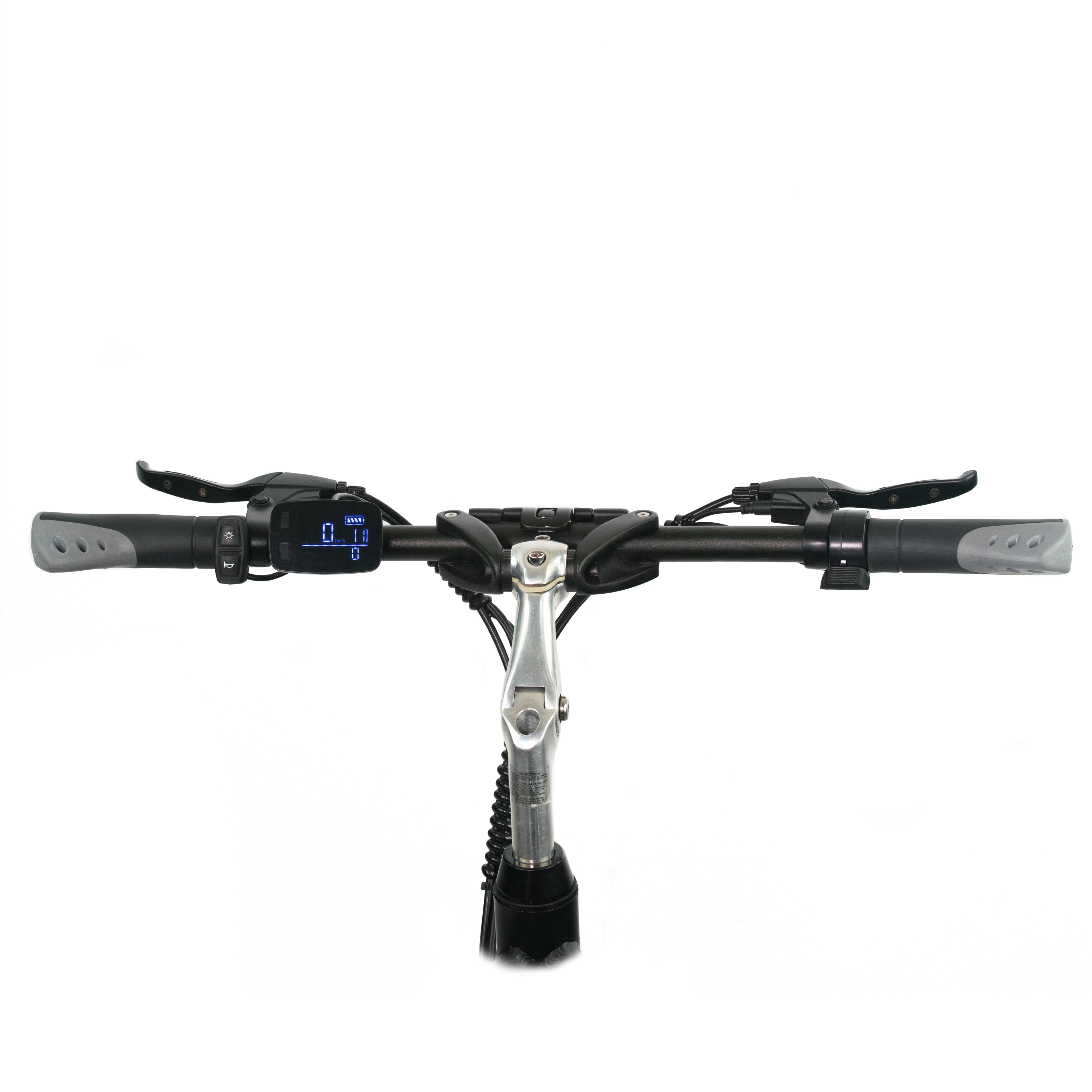 ---
Everything we make is designed to give you comfort during a long commute. Memory foam seat is highly adaptable and soft, providing ultimate support and comfort. The lower motion transfer soaks up bumpy rides better than the standard coiled seated scooters.
ABS brakes are typically found in the superscooter class range. We put the ABS style braking from the most electric bikes on the EMOVE Roadrunner.
Twin hydraulic shocks at the front gives you the ability to enhance your riding profile for any situation.
---
Versatile riding profiles
Adjust your center of gravity and aerodynamics during a ride - Lean forward if you want to go faster.
Zero-play folding handlebars
We work directly with the factory that produces the popular xtasy handlebars to suit the Roadrunner specifications.
Just done with a long commute and need to go more? Simply swap it out with another fully charged battery and you are ready to go.
Swap the seat out to a leather saddle, change the handlebars to the millions of high performance bike style handlebars, or better yet, swap the stock tires to custom built fat tires. You are only limited by your imagination.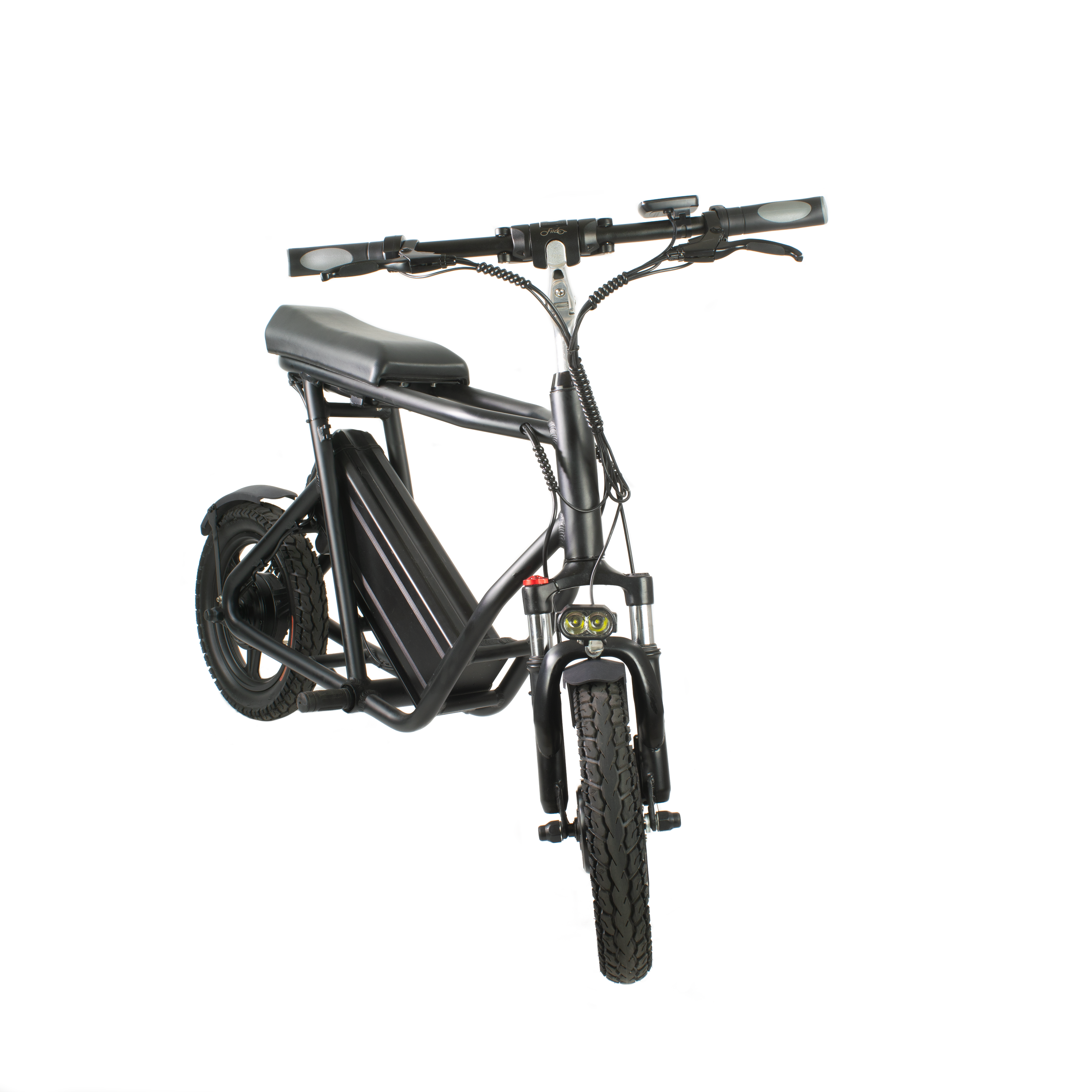 ---
Made to rule the darkness
Up to 280 lumens, the brightest front headlight that comes stock on an electric scooter. No need for colorful festival lights.
The EMOVE Roadrunner debuts with an ultra bright headlight that transforms your ride into a real vehicle.
Rethink what a scooter should be with the Roadrunner - A new breed of electric scooters that you can ride on the streets with extreme confidence.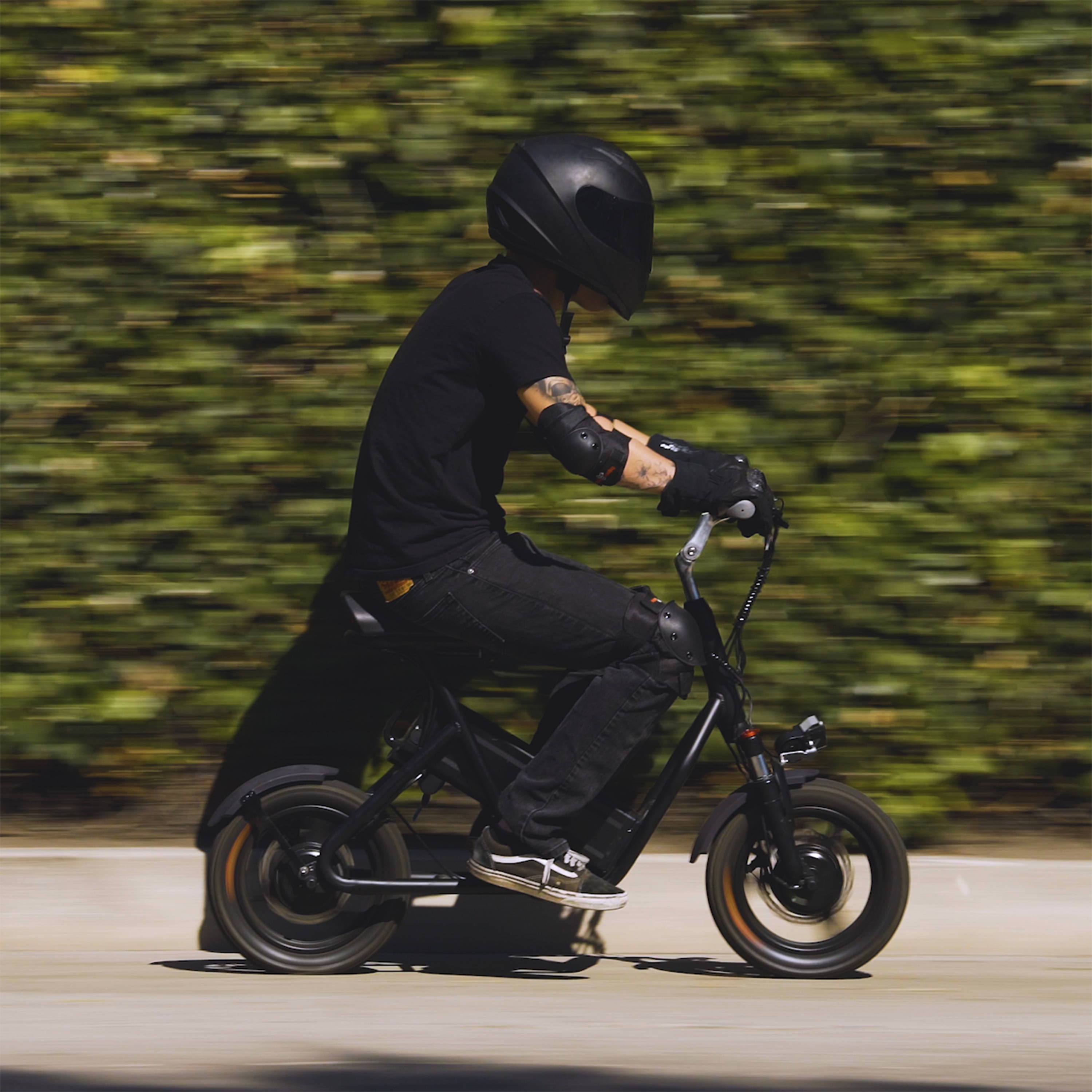 For the thrill seekers, the commuters, and everyone else.
The original EMOVE Roadrunner will bring power, agility and spirit to the everyday rider. With its adjustable handlebar and a suspension tuned for handling most terrains - This versatile electric scooter delivers un-rivaled sportiness and dynamics.
---
Have an Ebike? See why you should switch.
There are so many reasons to switch to the Roadrunner. Here is a quick comparison of the electric bikes in the same price class.
26Ah battery capacity

Hop on and go - Huge battery capacity to achieve the range

Front and rear geared hub motor

Apartment friendly

Long, memory foam seat
7.8Ah to 14Ah

Pedal assisted range, but you do most of the leg work

Single brushless motor

Require more space or bike racks

Tiny saddle
Dimensions Of The RoadRunner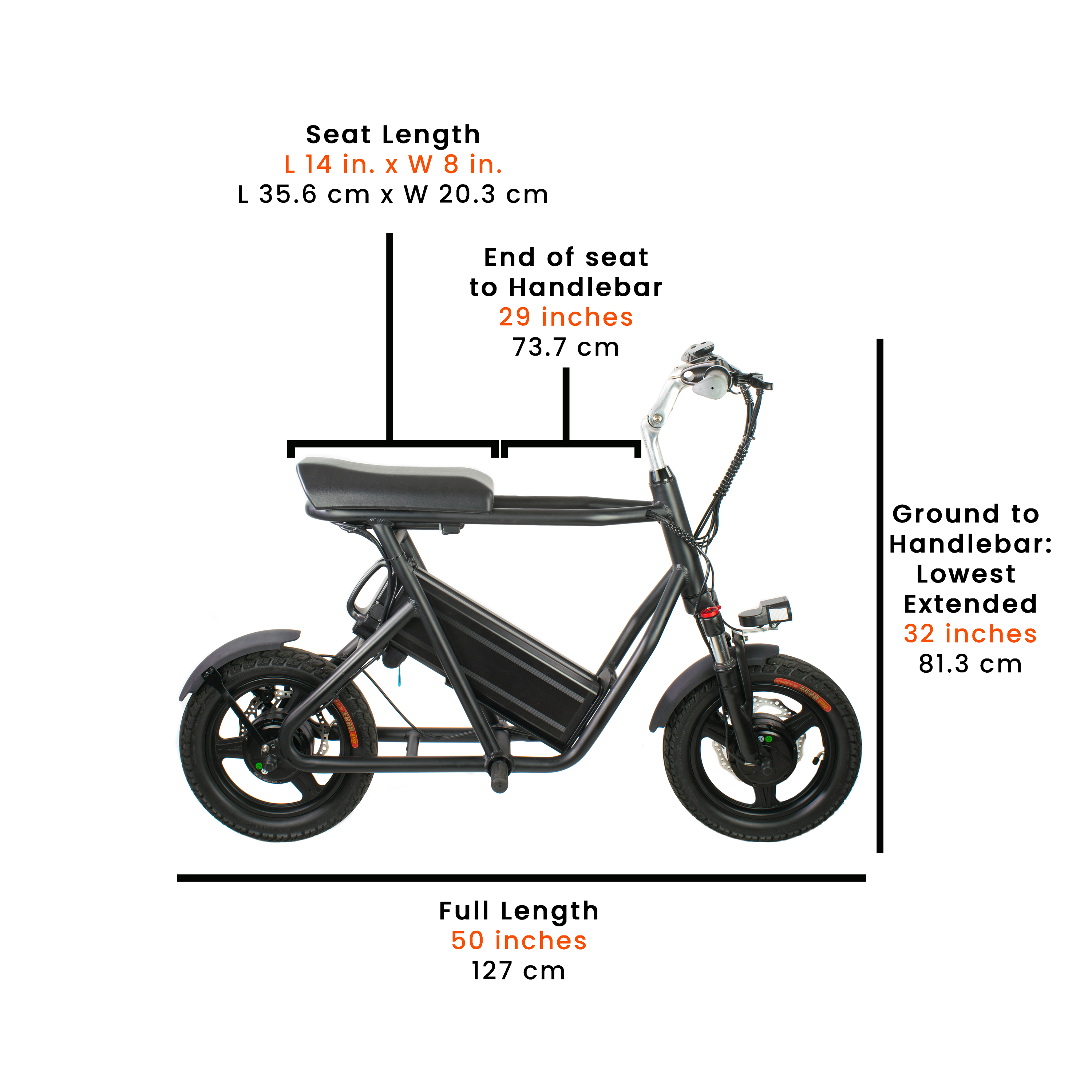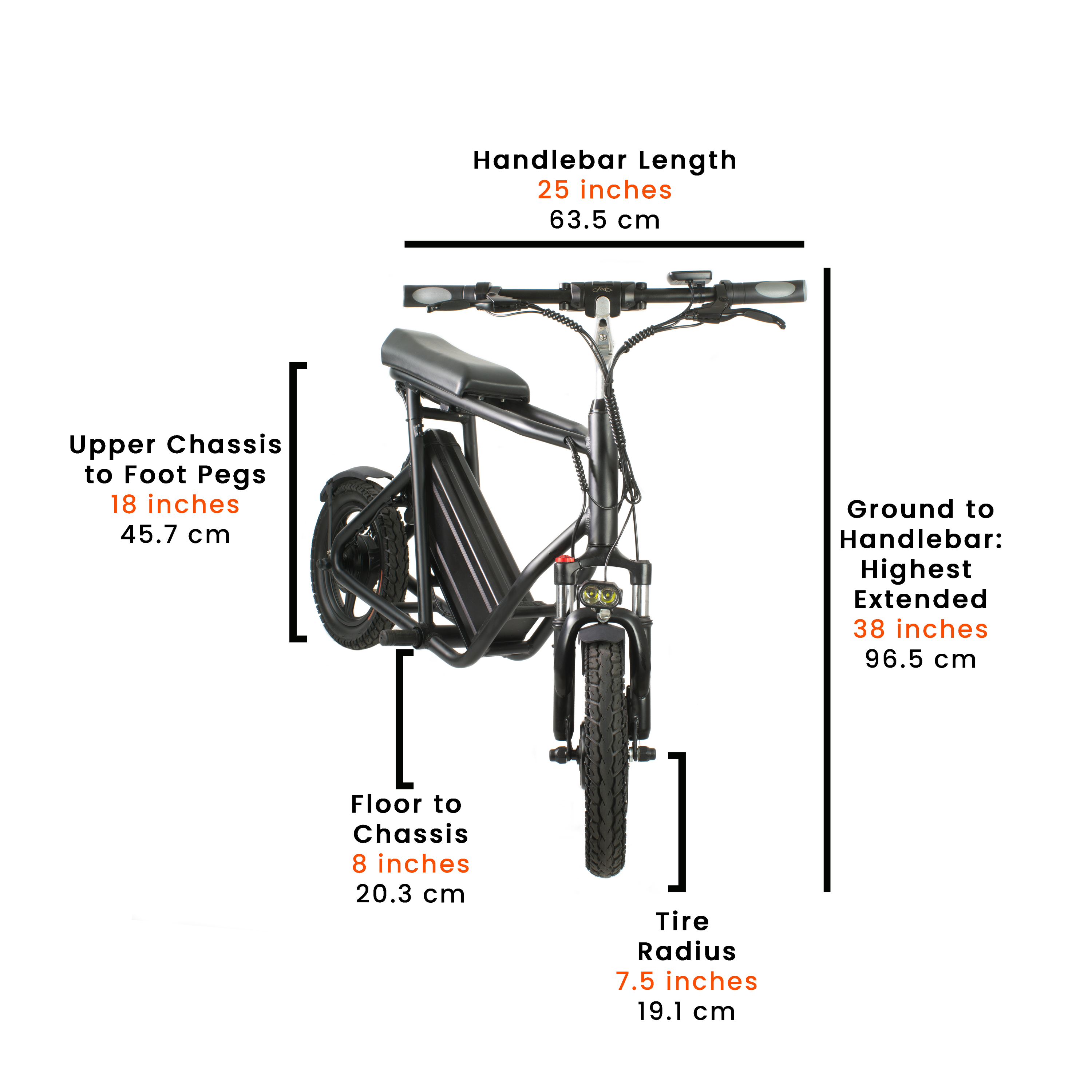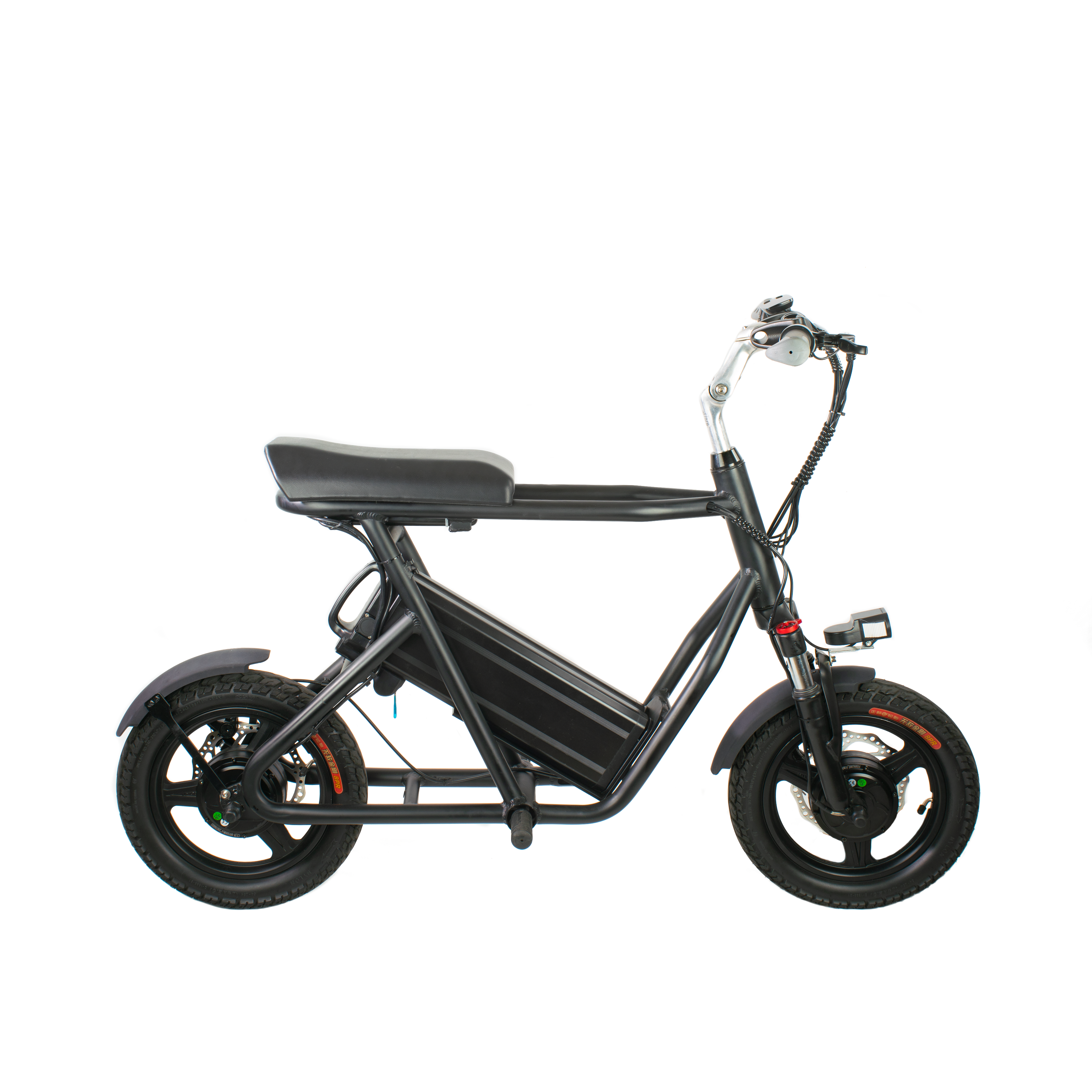 Tech specifications (Click To Expand)
Range: 50 miles per swappable battery, 100 miles on a single swap
Top Speed: 35mph (~56.3kmph)
Frame material: 6061 aluminum alloy
Tire size: 14 inches Tubed Tires
Brakes: Xtech hydraulic front and rear
Weight: 55 lbs
Max Load Capacity: 330lbs
Charging Time: 12 hours per battery
Handlebar dimensions: 25.4mm x 22.2mm x 600mm
Color: Matte black
Seat: Memory foam racer edition
Battery: 48V 26.1Ah
Nominal Power: Front 350W and 500W rear
Throttle: Thumb style
Charger: 54.6V 3A
Dimensions: 50" length by 38" height
Water Resistance: Riding under light rain is alright.
Warranty: 1 year standard warranty. Get up to 4 years of warranty with EXTEND protection insurance plan. (This will be offered to you normally within the first month of shipping).
What Is in the package(Click To Expand)
1x standard charger
User manual
EMOVE Roadrunner Electric Scooter
TOP CLASS AFTER SALES SUPPORT