Bright Moto Style Headlight
No need for aftermarket headlights. This is the one
Comfortable Twist Throttle
Exceptional control for long rides
Adjustable Front Fender
Customize height of the fender to your riding style
Taillight and Turn Signals
Orange LED brake light and blinkers for safety
All new EMOVE, Kaabo, Dualtron, and Inmotion electric scooters purchased through VORO and its dealers come with a standard one (1) year limited warranty. All other VORO products including certified refurbished models come with a 6 month limited warranty policy. For more information, please visit our Warranty Policy Page.
All orders are processed and shipped out within 1-2 business days from the purchase date. This is where we prepare, pack, and conduct our standard quality checks before dispatching your order. For more information, please visit our Shipping Policy Page.
Opened merchandise may be returned within 30 business days of delivery, and must have less than 10 miles of usage recorded by the device. A 20% restocking fee will be applied for all opened merchandise upon successful return. For more information, please visit our Returns and Exchange Policy Page.
We partner with Affirm, Katapult, ShopPay, and Klarna for financing. You can set up payment plans to purchase one big-ticket item or multiple things, like a new electric scooter, helmet, and other necessities. For more information, please visit our Financing Page.
Yes! We understand that for a high value purchase like this, you would want to see and feel the scooter. So, we decided to take it a step further and even create a chance for you to experience riding it before you make a decision. To schedule a test ride visit our Test Ride Page.

Our scooters each have individual IP water-resistance ratings. However, none of our scooters are waterproof and wet conditions should be avoided whenever possible.
No, the scooters do not come with a VIN. However, the scooter does have a serial number located on the bottom or side of the deck.
Yes, each scooter will come with a charger. We recommend giving the scooter a full charge before your first ride!
Yes, our scooters come equipped with either Samsung or LG lithium ion batteries.
Size Guide
EMOVE Roadrunner Pro Videos.
Gears & Accessories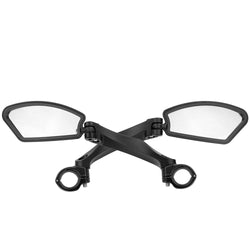 VM Handlebar Sideview Mirror
Price: $36.00
VM Full Face Helmet
Price: $99.00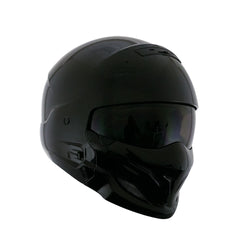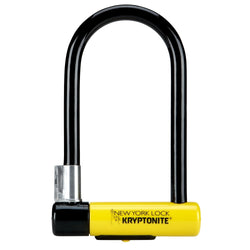 Kryptonite New-U New York Lock Standard
Price: $140.95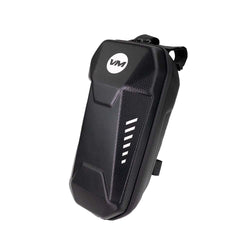 VM Handlebar Front Bag
Price: $29.00
VoroMotors Quick Foldable Handlebars
Price: $65.00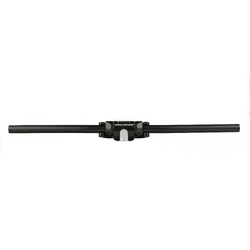 Seat for EMOVE Roadrunner Pro
Price: $55.00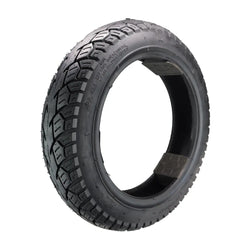 14in Tubeless Street Tires for Roadrunner Pro
Price: $38.00
Doctor Orange Tire Sealant
Price: $28.00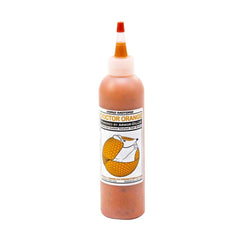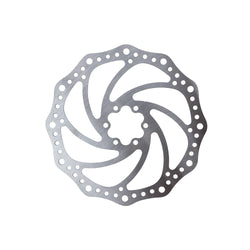 180mm XTECH Brake Rotors
Price: $22.95
EMOVE RoadRunner Pro Photos From Our Riders
Solid, but needs some improvements
The roadrunner is actually the most fun I have had in a long time and I own an audi and a sailboat. It's quick, nimble and brings the fun back into being rebellious. My only complaints are the lack of attention payed to the wires as some tend to interfere with the wheel causing damage but this is only due to the lack of restraints holding them back or tie downs or whatever they are called; hasn't caused me any issue yet. Customer service seemed liked they wanted to help a bit, responsive which is cool. Overall a solid investment,wish they had Moore options for upgrading
Most Fun one can have with thy clothes on!
I sold my Wolf Warrior X GT (that I loved) only because the thumb throttle gave me arthritis, essentially. The motorcycle like throttle on this Roadrunner Pro was appealing (and sitting down is more comfortable). I live in Hawaii and use it to go everywhere. Its basically like having a little motorcycle to get around town but I pay no Registration fees and people think I am just on some little E bike. Of course, I get confused looks when I pass traffic going way faster than these things look like it can go...but thats also why its awesome. I dont get the honks or angry reactions from motorists because its quiet, small and non intimidating. Everywhere I go people ask me questions about it. I was the first in my area to have a Wolf warrior caliber scooter (now I see em' everywhere -"youre welcome Voro") and now that I am on this roadrunner Pro I can assure you more people are going to be showing up on the road with them soon. Why battle traffic to get 3 miles to the store or gym when you can jump on a scooter and be there in 6 minutes, while having a total blast. I actually go to the gym more now that I have this thing because I want an excuse to go for a ride! *You do need to get used to both motor in gears 3 to 5, as you can crash pretty easily if you dont ease into it; the power is a lot for the weight and the smaller (vs. bike or motorcycle) tires. But once you are up to speed its perfectly safe to full throttle it with no issues. 5th gear with just back motor function is even plenty fast. But having dual motor for instant power at high speeds is better, safer (in traffic) and more fun! The brakes are solid. Its almost hard to believe this is only $3K. Note to stand up scooter riders: you sit lower than most cars and thereby are less visible to everyone and you also cant see as much around you, so you need to be a real defensive driver with this "bike" to be safe. On the scooters every car sees you, right? On this bike...not so much. You are invisible to any drivers not paying particular attention to the road...so BE SAFE! 5 stars.
**Range is pretty accurate. I have never worried about running out of battery. Full throttle it everywhere in dual motor and its certainly not going to get you to 50 miles total distance. But you dont need to give it much throttle at all to stay at 30 MPH once up to speed.
From Slow to really fast you choose
I have had my Roadrunner pro for about a week and am really enjoying my evening rides around Ivins Utah. I have not gone over 35 mph yet, but its nice to know you have all that power if you need it. The only small issue so far is the rear shocks could be a little stiffer. I pretty much stay in conservative green mode and the battery is still at 60 volts after a few rides(could probably power my house for a day with this battery). My seat came with a small hole in it and VORO had a new seat to me within 2 days. Thinking about putting orange tire sealant in my tires, but not sure I want the mess when I change them. This little machine is great if you want to go 15 mph, or if your daring and want to go over 50. Keep up good work and great customer service VORO.
Love it 98%
Very nice Scooter. Nice riding.Fast ,Could use some minor Improvements.The seat looks great nice materials but after a few miles my butt really hurt. And the shocks are Very weak. Bottom out every ride .Going to have to buy some better ones that don't bottom out so easily .Other than that I Really love it .I'm 66 5'7 165lbs and drive on side walks and bike lanes only! No trails /off road