6 Months Warranty
And Unlimited Service Support
We believe in providing you with the best support available. Get up to 6 months of warranty and gain access to our reliable technical support for all of your EMOVE products. Read more about our warranty policy here.

Worldwide Shipping
Available.
Wherever you are located, we will try our best to find a way to get your scooter to you. If you are located within US. or Canada, we will take care of the shipping fees for you. Read more about our shipping here.

Financing & Payment Plans
Available.
We understand that it is a huge commitment and sometimes we just may not have the capacity. We work with Affirm to provide financing options to ease your burden. (Applicable within US Only)
The Portable Seated Electric Scooter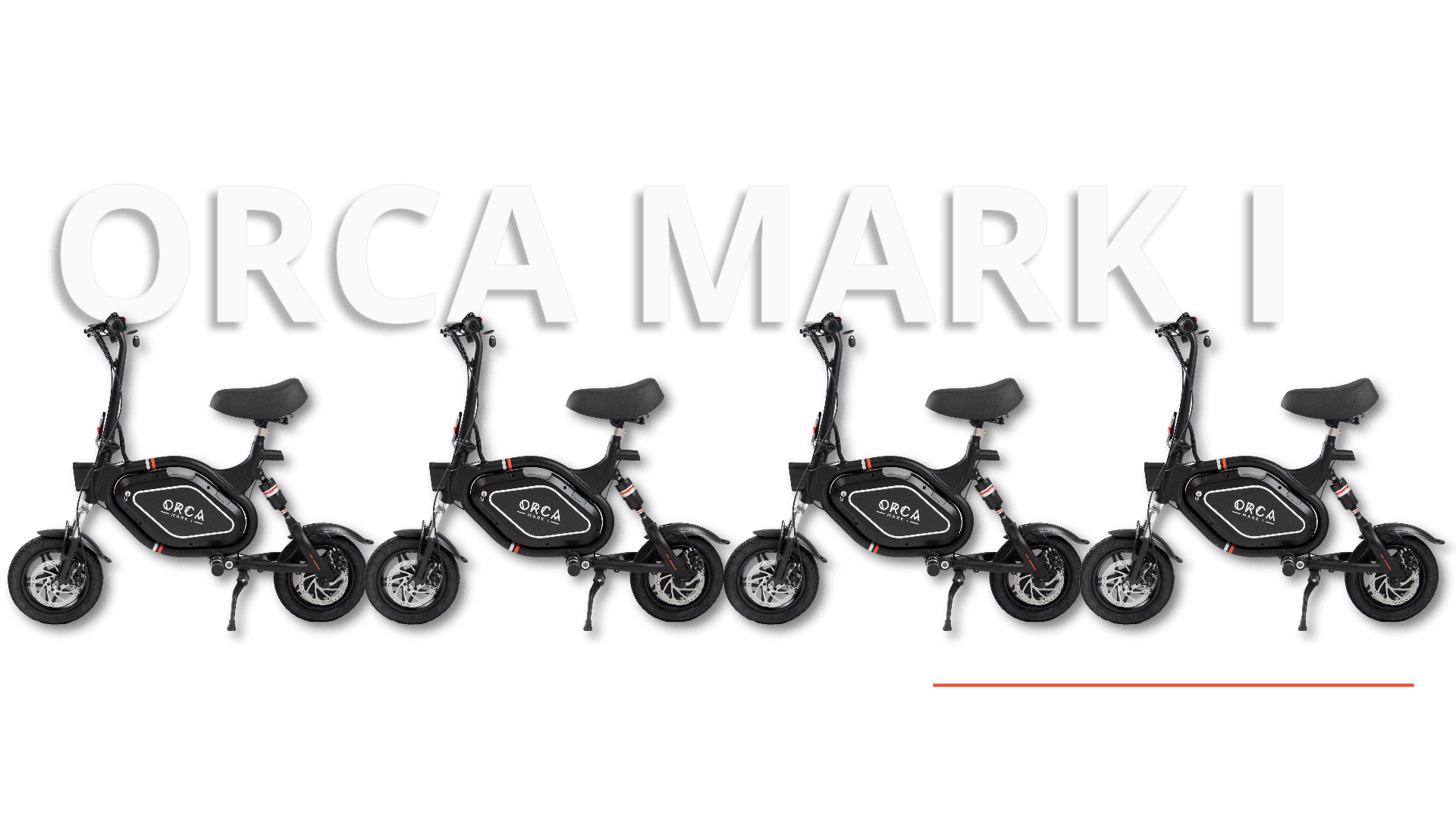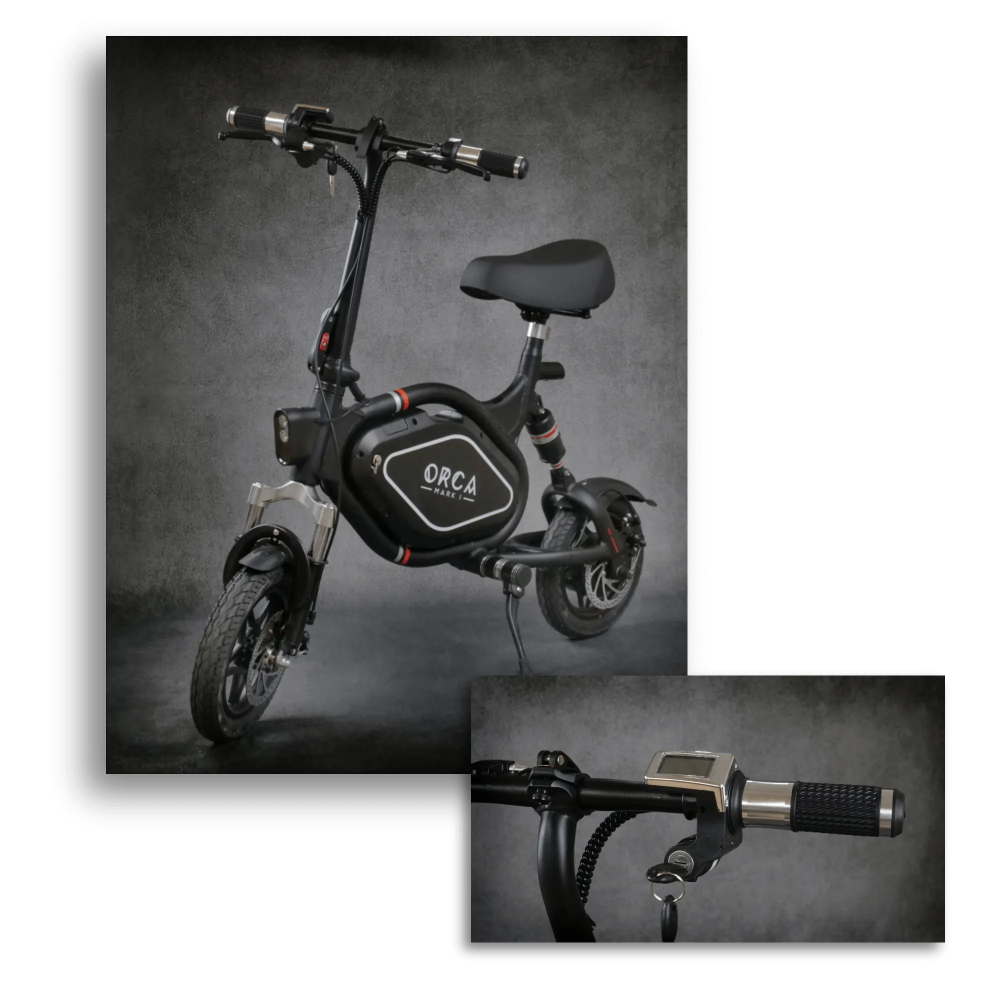 The NEW Orca Mark I adopts a familiar bicycle / mini motorcycle design. If you own a bicycle, this is for you! It also has a deliberately crafted groove below the holding area for a more natural carrying posture. With the new automatic mode, the acceleration increases the longer you hold the throttle, say goodbye to shifting gears!
The ORCA Mark I mounts a quiet 48V 240W DC geared motor which is able to carry up to 260 lbs (120kg) load. Geared motor generally produces more torque than non gear motor. Therefore it is suitable for heavier riders or conquering slopes. This seated e-scooter is also equipped with a 10AH li-ion battery which can travel up to 20 miles (35km) on a single full charge.
Have better control over your speed with both front and rear highly responsive disc brakes. Equipped together with its' 12″ pneumatic tires, it can go past uneven grounds with ease. Also easily warn others that you are coming, with the newly added horn feature.
With both brighter & improved front lights and rear brake lights, together with a bolder look of the Orca Mark I, you can feel much safer riding in the night. It also comes with a set of keys that is unique to every single Orca that is equipped with a new and improved anti-theft key ignition system to prevent unauthorised operation.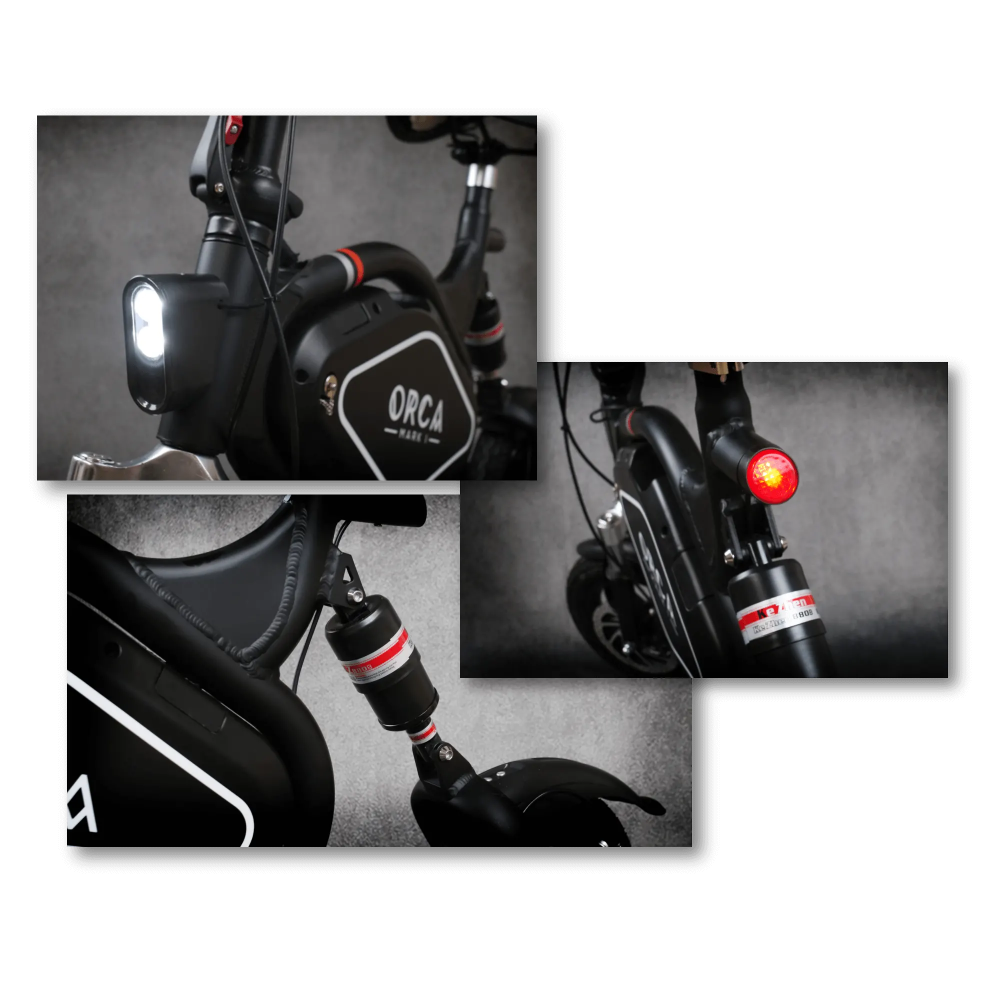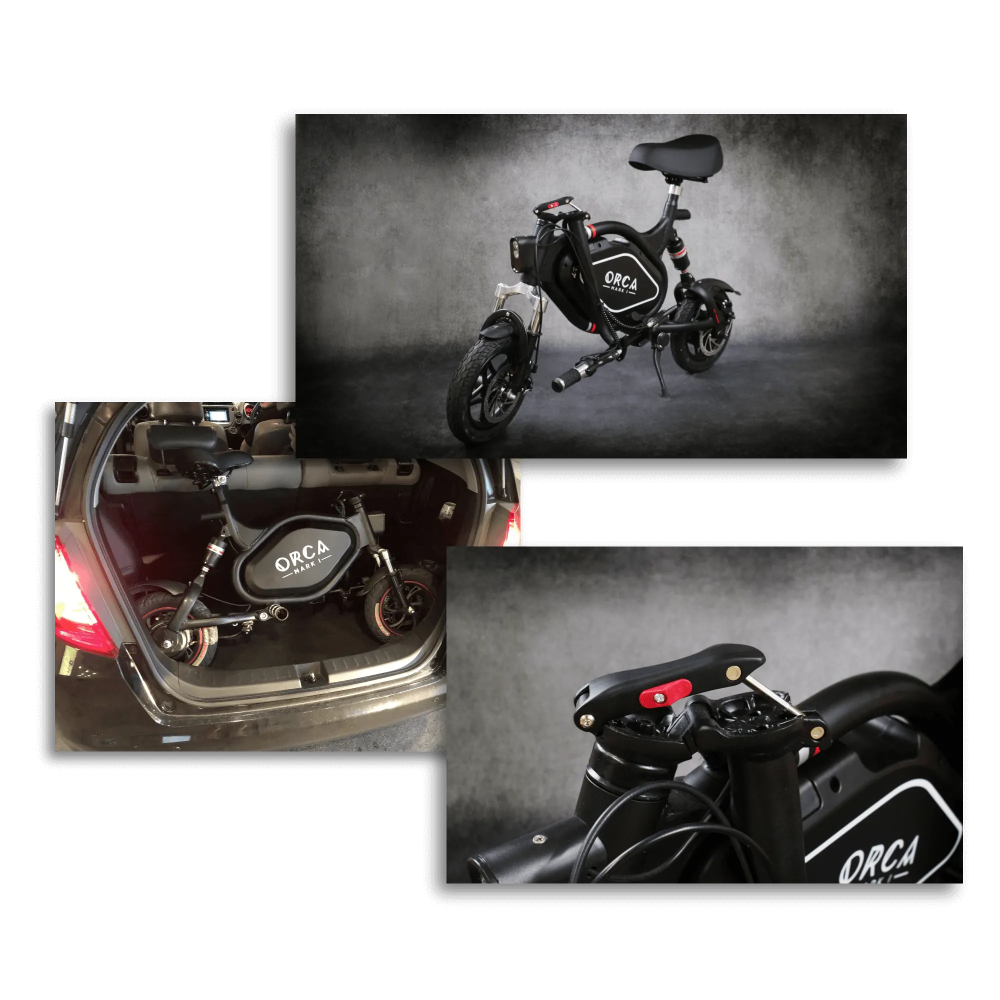 The Orca Mark I also comes with reinforced folding mechanism which makes it foldable and easy to keep in just mere 2 seconds. Keep it at the back of your car, carry it on public transport and bring it along for all of your last mile travels. It also only weights about 42lbs (19kg) - that makes it one of the most portable seated electric scooters available!
Get more comfort out of your ride with the newly introduced triple suspension system that is equipped at the front, rear and seat. The height-adjustable memory foam seat also provides much more comfort when riding over longer distances.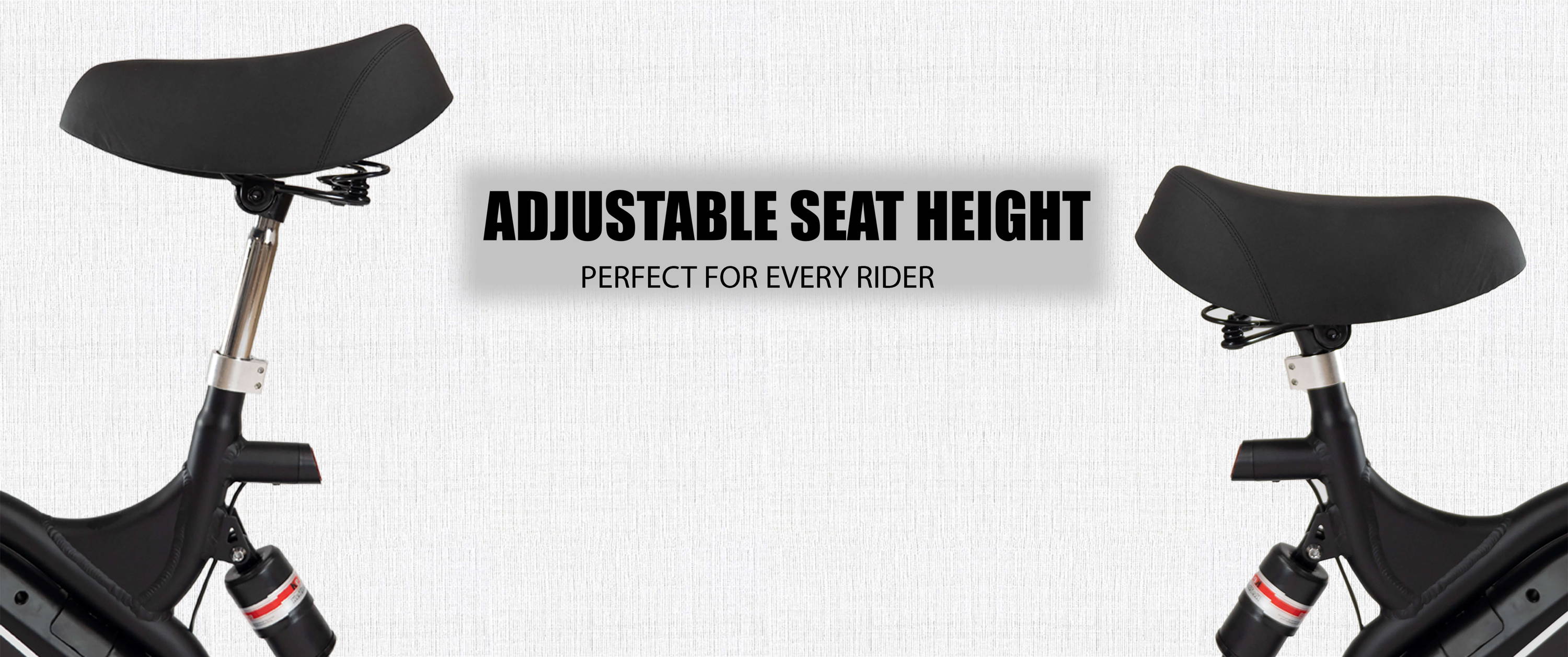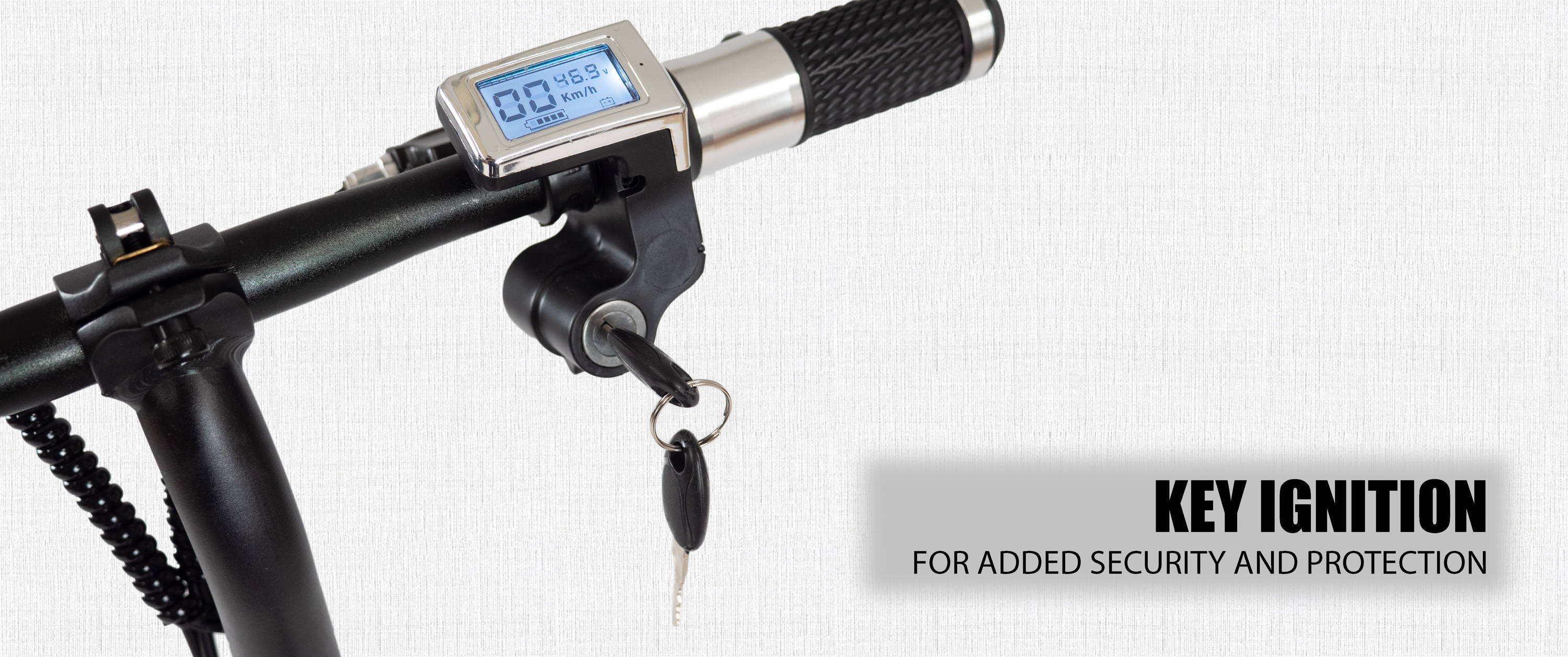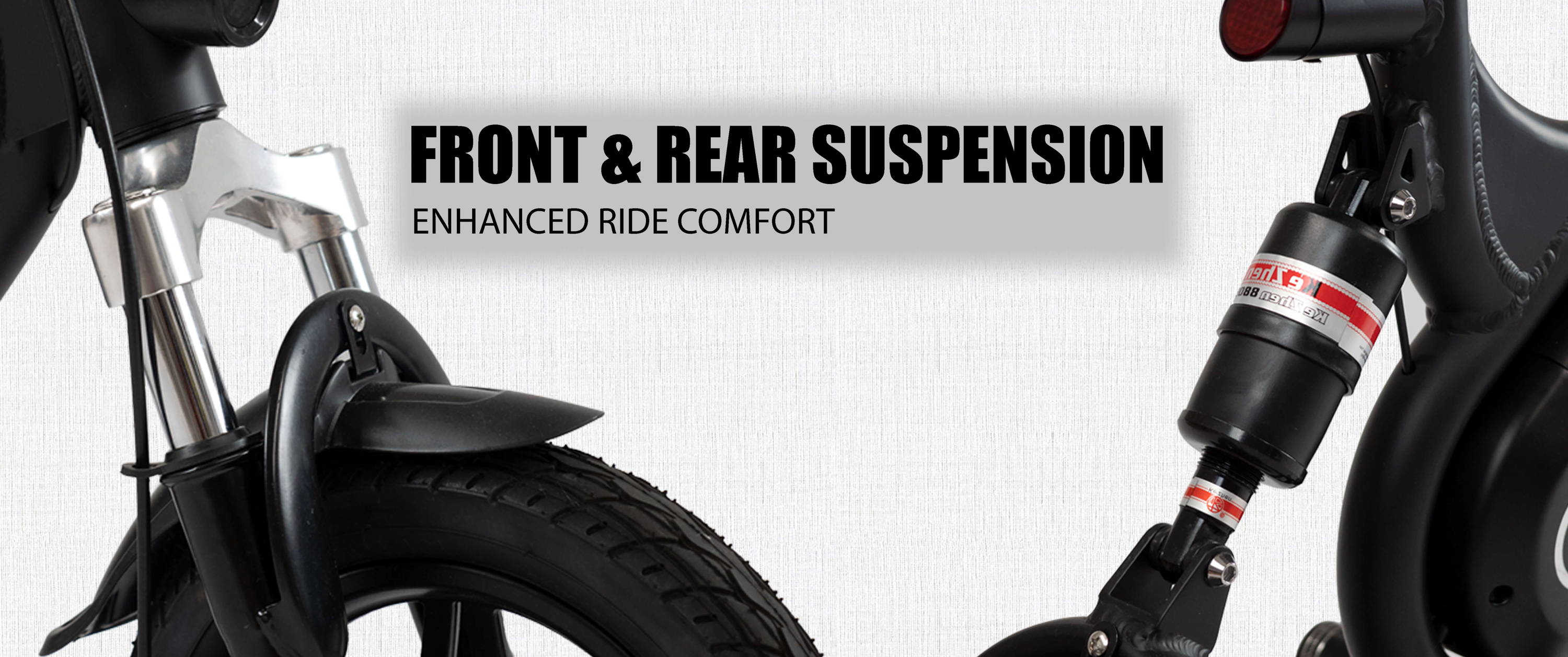 Watch this video to find out both the pros and cons of the Orca Mark I.
Find out everything about the unboxing and setup process and most importantly, see if this seated electric scooter is suitable for you.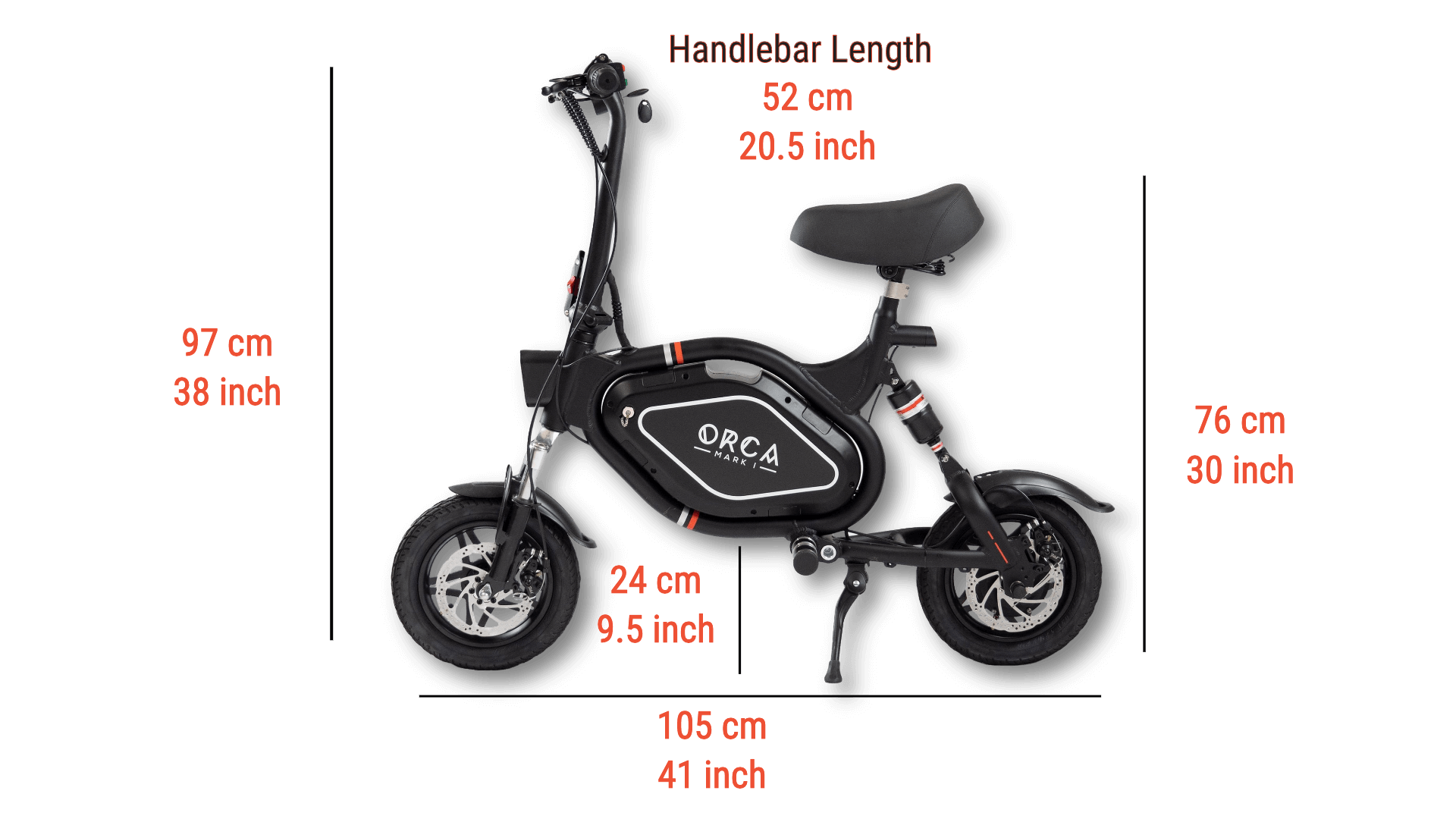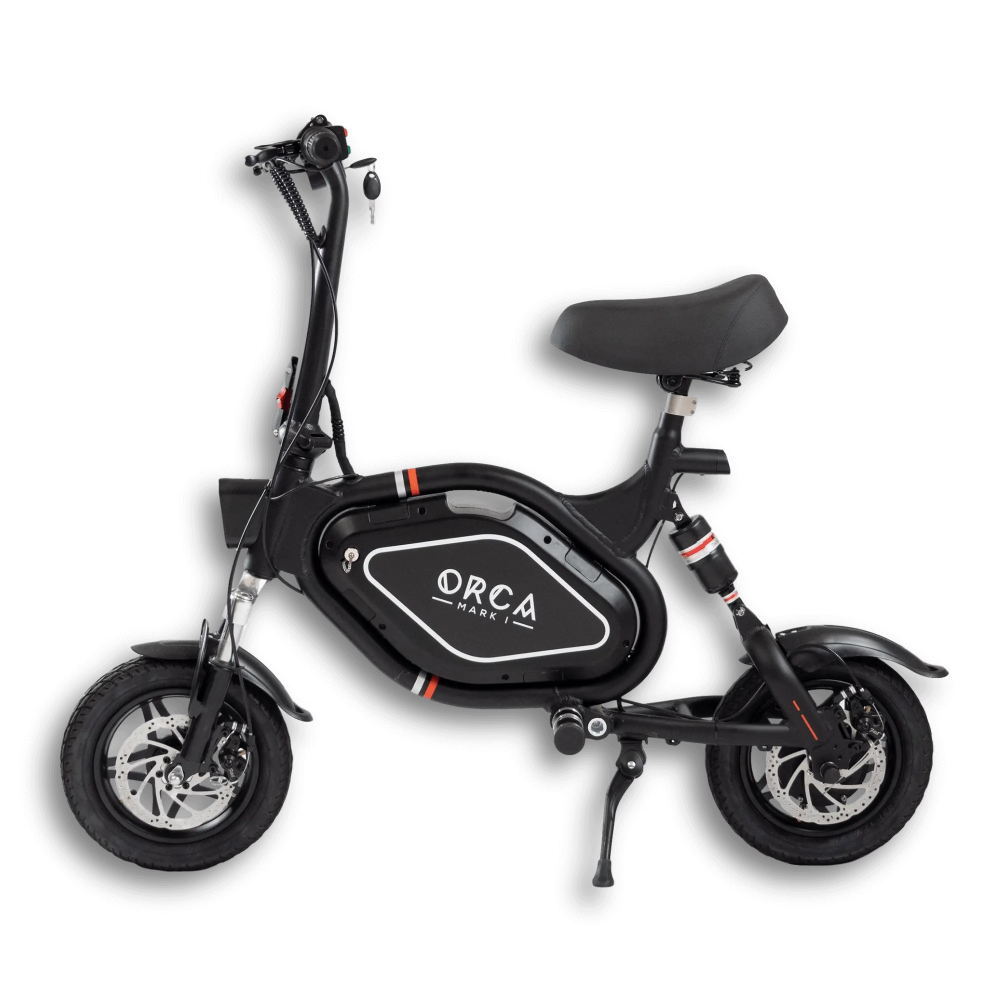 ---
Speed
18 miles per hour (~28km/h)
---
Climbing Ability
10 degree - Based on 150-lbs rider
---
Water Resistance Rating
IP54 (Suitable for riding under light rain)
---
NETT weight
42-lbs (19-kg)
---
Maximum Load Capacity
220-lbs (100-kg)
---
Charging Time
5 to 7 hours
---
Folded Dimensions
41 x 12 x 31in /105 x 30 x 78cm (LxWxH)
---
Unfolded Dimensions
41 x 20.5 x 38in /105 x 52 x 97cm (LxWxH)
---
What is in the package?
1x Orca Mark I
1x US-Standard Charging Adaptor

---
Motor
48V Brushless Geared Motor
Nominal Watt: 240W
Peak Power Output: 350W
---
Battery Type
UL2272 10.4 AH
---
Tire Type
10'' Pneumatic Car Grade Tire for Front and Rear
---
Brake Type
Front and Rear Disc Brakes
---
Suspension
Front and Rear Spring Suspension
---
Type Of Lights
Front headlight
Rear brake lights
---
---
---
Throttle
Twist Throttle (Default)

Warranty Coverage
Find out what is covered and what is not here.
---
HEAR WHAT OTHERS ARE RAVING ABOUT
Hello. Can you please tell me the replacement costs for each of the two batteries? Thank you.

Dear customer,

Although we do have replacement batteries available for each model, we have not price them out for normal purchase yet.

Contrary to popular beliefs, batteries is one of the least common replacement components.

Hope this helps.

Hello. What is the range for the 10.4Ah battery? Thank you.

Dear customer,

The range is about 20 miles.

Hope this helps.

Does this pass carry on regulations for commercial airlines?

Dear customer,

For this question, it would be best to check with the respective airlines as each company has different regulations. We are unable to advise on this as we have not experienced any customers' feedback on bringing this as a carry on for commercial flights yet.

Is it harmful to the motor to climb hills?

Hi, 

No, it is not. This is a subjective question.

For example, you are a heavier rider and going up a steep hill - if you feel that the ORCA does not has enough strength to push you upwards, that means that you are pushing it too hard. That is the point where the rider should know that it is too steep and they should just manually push it uphill.

If you are going up a slope that is relatively steep and you are not a very heavy rider, when the ORCA is going uphill and you feel that the scooter is going up smoothly, that means that it is handling it well. 

In conclusion, when it comes to hill climbing ability for electric scooters, it varies between riders' weight and how steep the hill is. 

Hope this clarifies.

How do you guys handle spare parts? Where would I get new foward suspension if it went bad? I have seen the rear around. How long will you support the product? In a year would I still be able to buy the battery that comes in here or a replacement motor hub? Or should I buy spare parts now incase you guys drop support? Thanks

Dear customer, 

We have every single component that you need on the ORCA Mark I. Important components from the forward suspension, motor, tires, controllers, brakes etcetera. Our standard 6-months limited warranty covers all critical components such as Battery, Motor, Controller and LCD display.  For example, things like tires wearing out, flat tires, cosmetic damages, damages from rider's usage etc are not covered in the warranty. You are always free to order spare parts from us should you ever need them. VORO has been around for years now and we had never dropped support for the products we carry.  Feel free to stock some spare parts with your purchase, not compulsory, it is a good option to have spare tires around with you. 

Hope this clarifies.

Can we order one with a stronger motor in it? I would like an 800watt motor with a overclock to a 1000watts. I know minimotors that has a similar one bost a bigger motor for 200 more is that an option through you guys as well?

Hi Steven, 

ORCA Mark I comes with a standard BLDC hub 500W motor. The one you see from Minimotors is an after-market modified version.

We currently do not offer modifying services. 

Hope this helps.

What is the weight of orca mark i?

Dear Tomas,

The weight of the ORCA Mark I is 39-lbs. 

Hope this helps.

-Joey

What is the charging time? and what is the delivery time frame? I'm in New York.

Dear Chris,

Thank you for your questions, this is Joey from VORO.
I have broken down your questions into 2-parts.

Charging time is between 3-4 hours from 0% to 100%.
Shipping for orders to all parts of the United States takes between 2-4 working days only. 
Based on our past experiences, shipping to New York takes about 2-3 working days.

Hope this helps.

What is the top speed And Do You Need A Drivers License

Dear customer, 

Top speed is 25 miles/hour and you do not require a driver's license for this!

Hope this helps.

Is there an aftermarket basket available?

Dear customer. Thank you for your question. Yes, there are! You can add the basket at the rear of the ORCA Mark I. Hope this helps.